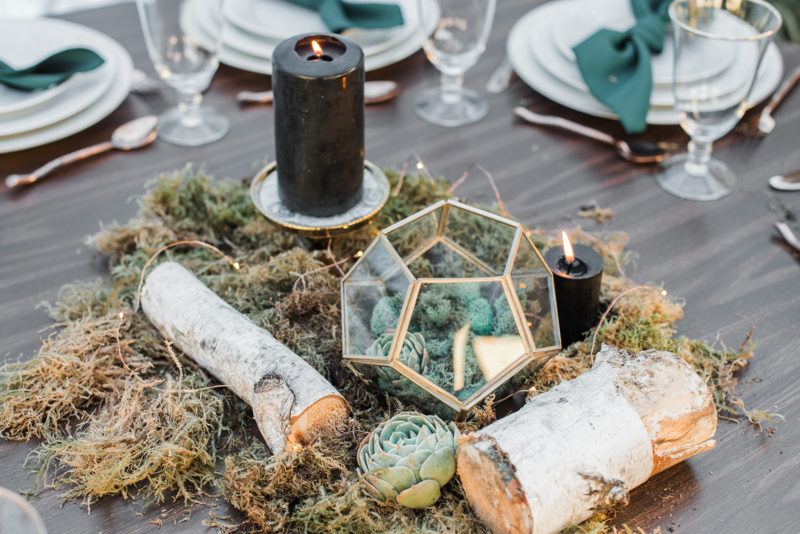 Your little one is turning one! Gasp! Where did the time go! It's time to plan your kiddo's first birthday party! There's plenty of ideas and themes you can go for, but one of our favorites has got to be a "Wild One" theme. Based on the classic children's book Where the Wild Things Are, this party theme is always a hit! It could work for a boy's first birthday but this woodsy theme is gender neutral so you can celebrate your little girl as well!
If you're familiar with the book or recent movie you'll notice that there is a woodsy style to it with an element of gold due to the crown. So! To throw a Wild One party we definitely recommend lot's of rustic wood decor, moss and touches of gold here and there!
For this particular Wild One party Sacramento mom and blogger Margarita was celebrating her precious little Matthew! To help her achieve the look a few of us vendors from the Eventlyst came together to put this wild rumpus together. And it turned out awesome! There was a lot of thought put into the design and Denise Apgar beautifully captured it all!
Hope you are inspired by this Wild One birthday party and will have some ideas to plan your own! Good luck and in the words of Max, may the wild rumpus begin!
Vendors & Rentals
Sac Decor & Rentals: Wooden backdrop, round tables, chairs, terrarium, gold candle holders, birch wood, dinnerware, goblets & teepee
Anna Vera Events: Rug & desk
L'Belle: Golden books
Events to Remember: Flatware, wooden Lanterns & letter board
Lily Ivakhov: Napkins
Guest Tables Decor & Ideas
Let's begin with the guest tables because they so much fun to design! The gold terrariums, books and candle holders paired nicely with the woodsy decor. When it came to moss and the succulents we didn't hold back and tried to place as much as we could to really give the centerpieces a WILD look! We even decided to not use table linens because the tables had a wooden finish add that added to the woodsy look. We were a little hesitant at first to skip out on tables linens but sometimes it's good to try out new ideas! The rose gold flatware also added to the woodsy theme with their twig like shape. Here's an idea, don't be afraid to mix metals at your party! Nowadays you you can mix copper, gold and rose gold decor for a fun and eclectic look. We also decided to go with black candles to really give the tablescape a moody look; if we opted for white candles then the design would have looked too elegant so the black touch was perfect! If you're worried about real candles, there are beautiful battery candles also. Speaking of perfect, how about the knotted green napkins! Knotted napkin are definitely the way to go because they're cute and easy to prep! Oh and that gorgeous forest green color, it tied in perfectly with the Wild One birthday theme.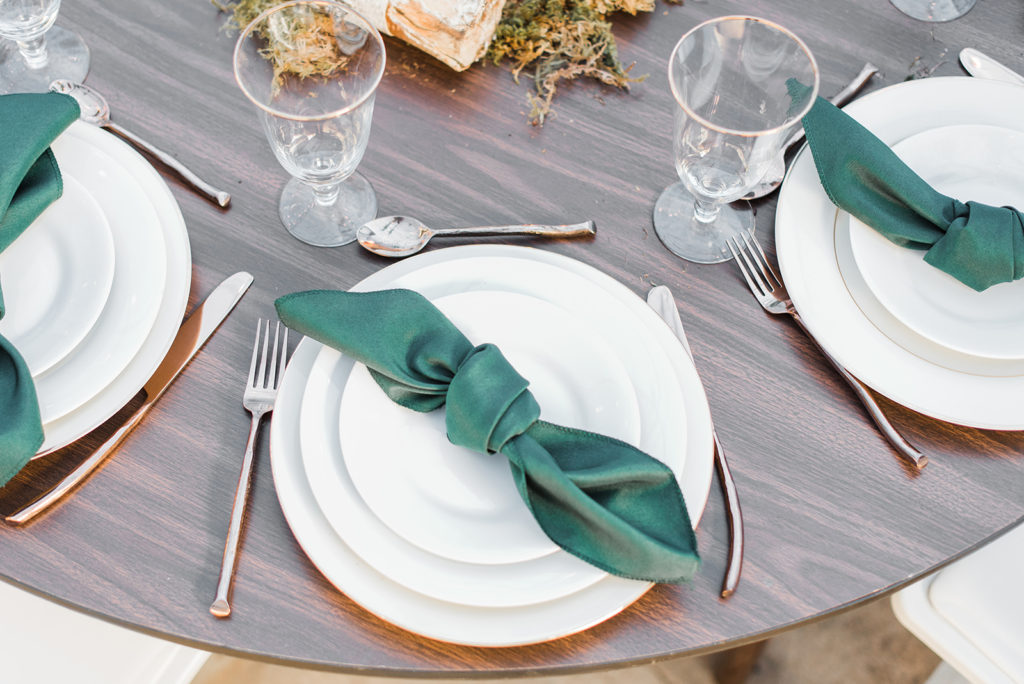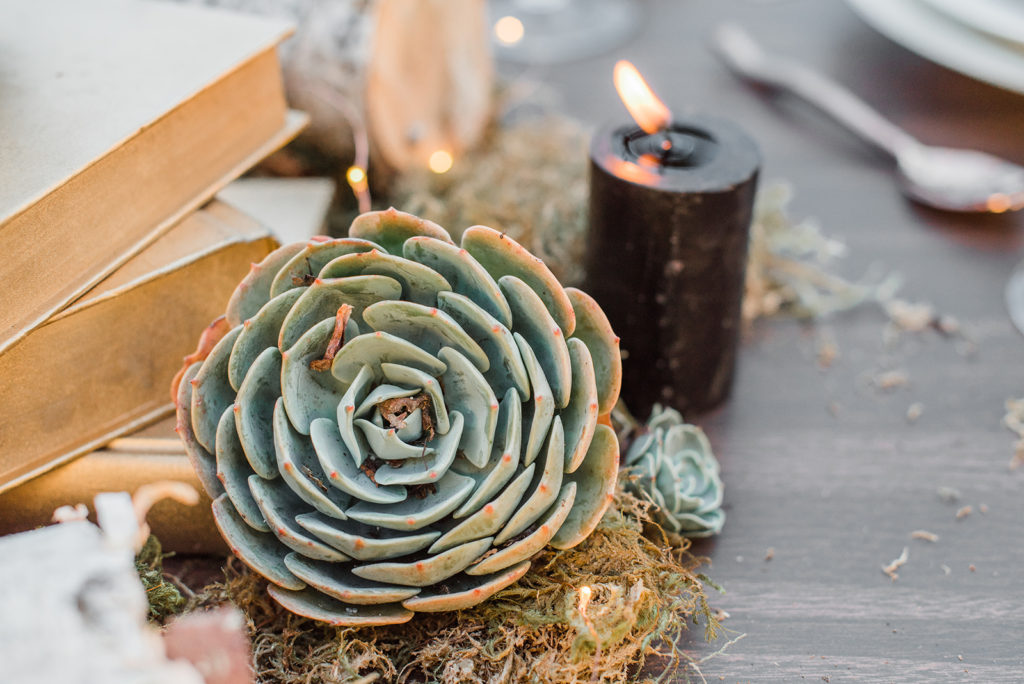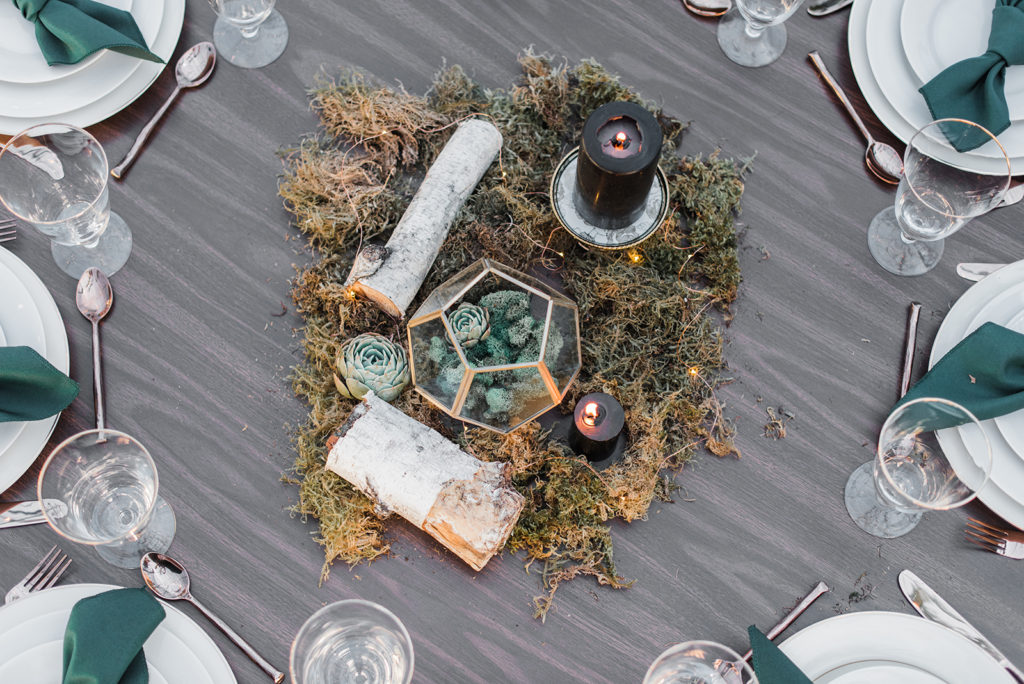 Dessert table & Teepee Photo Area
It's not a birthday party if there's no cake! The birthday boy didn't have just any regular ol' cake but one fit for a king! Margarita ordered the cutest cake topped off with a crown to go along with the Where the Wild Things Are theme. The dessert table was also filled with macarons and traditional Russian sweets. All of the sweets were ordered from Marina's Cafe & Bakery.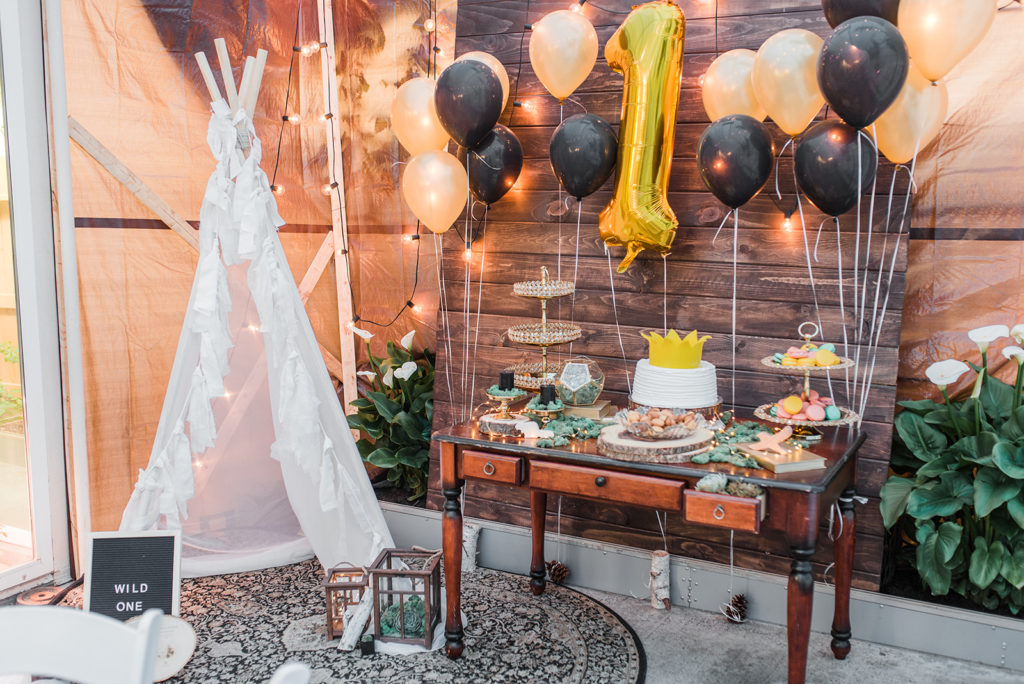 As for the decor we made sure to use elements of  both gold and rustic. We used fancy gold dessert trays and the gold books again along side wood slices and a moss. The juxtaposition of the two styles turned out really great and fun for a child's birthday party! As for the wooden backdrop, you can never go wrong with that for any kind of party! And of course, you can't have a first birthday party with out lots of balloons! Can't forget about  jumbo foil balloon too, they are always great for pictures. They'll also help you know what age your child was when you look back at the photos down the line 🙂 Also, the teepee was a total  hit! All the kids loved it and it was a great Photo Booth for photos!
Some other decorative items that can be added are bistro lights, felt sign, vinyl wood backdrop, and wooden animals.