Most Popular New York City Party Rentals
View all Party Rentals in the New York City…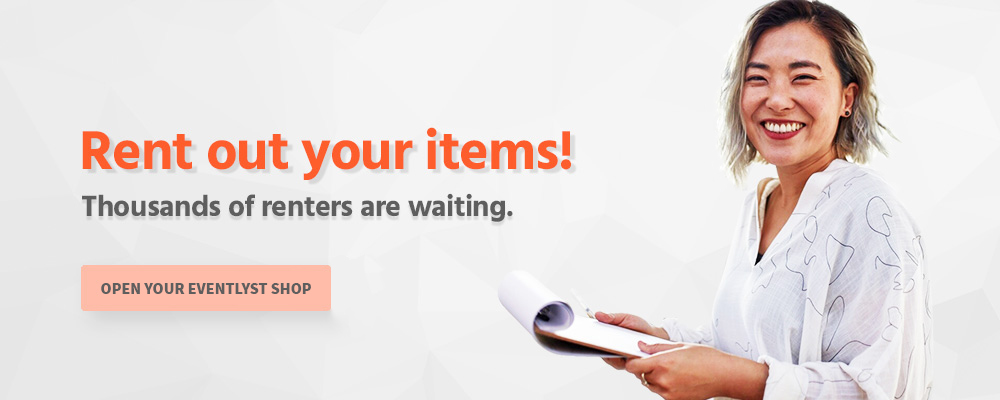 Rental Categories
New York City Linen Rentals
No products were found matching your selection.
View all Linen Rentals in New York City…
New York Chair Rentals
View all Seating Rentals in New York City…
New York City Table Rentals
View all Table Rentals in New York City…
Why Getting Hitched In New York City Is A Great Idea
New York City is the most populous city in the country and it's situated in the heart of the greater New York metropolitan area, which is the world's largest metropolitan area. The city is massive, it's packed full of people, and there's always something exciting happening. NYC is easily one of the most iconic locations on the planet and there is no better place to have fun, enjoy a party, or even get married.
More than 100,000 people get married each year in NYC. Many of those couples don't even live in the city or surrounding areas. They travel across the country and sometimes across the globe just to be a part of the experience. Whether it's to have the city backdrop in their photos, to stay at one of the nearby world-renowned hotels, or to visit the iconic landmarks like the Statue of Liberty; there are a lot of reasons to get hitched in NYC.
Amazing Rooftop Venues
There aren't many places in the world that you can get married on top of a skyscraper with a jungle of buildings, towers, and cars behind you. These buildings seem impressive enough from the ground, but the view from up high is unforgettable. NYC has at least a dozen different rooftop venues that offer views unlike anything else.
Two of the most famous rooftop venues in the city are the 620 Loft & Garden found at the Rockefeller Center and the 12th floor Tribeca Rooftop. Each of these will provide your wedding with a unique backdrop. The Tribeca showcases the nearby Empire State Building, the Hudson River, and a large portion of downtown. The Rockefeller rooftop will provide you and guests with an intimate view of Fifth Avenue and the St. Patrick's Cathedral.
It's not easy to beat a rooftop venue where you feel like you can touch the Empire State Building, but there are still a few other great rooftop locations spread throughout the New York metropolitan area. The Rooftop at Exchange Place is a great example. It's located in New Jersey above a refurbished Hyatt House. You'll have incredible rooftop views in 360 degrees, with Staten Island, Manhattan, the Statue of Liberty, and the Hudson River all visible in the distance.
And these venues aren't reserved specifically for weddings. A rooftop in the NYC area is a great place to host a party or event of any sort.
It's Not All Cars And Buildings
The NYC metropolitan area may be packed with cars, buildings, and people, but there are a lot of unique landmarks and hidden gems that are perfect for weddings. After all, it does stretch through a total of five different states. The Statue of Liberty, Central Park, and Empire State Building are all pretty obvious, but did you know that you could get married in front of a castle in New Jersey?
Nearby, in Bridgeport, there are several unique wedding venues ranging from science museums venues on the shore. You could book a venue in the middle of 66 acres of forest and ponds at Lakota Oaks where you can say your vows beneath the famous Wedding Tree. Or you could feel like you're getting married beneath the sea at the nearby Maritime Aquarium.
These venues in the nearby areas of Connecticut, New Jersey, and Pennsylvania have a lot to offer. You get to enjoy truly spectacular scenery while also knowing that NYC is only a short drive away. This makes it possible to plan fun activities in the heart of the city even if you prefer your wedding to be in a forest or on the beach.
The Best Party And Wedding Rental Services
New York City and the surrounding areas have many incredible venues that are perfect for parties, events, and weddings. Unfortunately, it takes more than just a great venue and some impressive scenery to make a great party. It takes equipment, food, decorations, utensils, and so much more. Purchasing all of this out of pocket would be beyond expensive. Luckily, there is a solution: party and wedding rental services.
A few smart companies have figured out that NYC is a growing wedding destination, but that most people don't want to buy all of the various items required to host an elegant wedding. Those companies began to carry those supplies and rent them out to event planners. Thus, if you want to have a party or wedding in NYC, you can simply rent all of the needed supplies and decorations.
Party rental services are growing tremendously in terms of popularity in the area. They offer several distinct advantages to the event planner. Those advantages include:
– Increased savings
– A larger selection of supplies
– They set up and remove furniture
This all means that there is less stress involved and less of a burden on your shoulders. The best rental services will have a large inventory of supplies so you are guaranteed to find items with the right theme, color, and style. And the best part is that it costs significantly less to rent chairs, tables, and decorations than it does to purchase them.
In honesty, there's very little point in purchasing furniture, tables, plates, or utensils specifically for a party. It's unlikely they will ever be used again. It would have been a lost investment. By using a rental service, you get the supplies you need and then you return them once the party or wedding is over. You don't need to find where to store 500 chairs and plates.
The leading party rental companies offer some unique products as well. These may be products you hadn't even considered for your party. For example, they may have mobile bars, outdoor restroom suites, portable dance floors, stages, LED lighting, red carpets, photo booths, and various games.
Choosing The Right Service
Choosing the right party rental service is just as important as choosing the right venue. New York has a lot to offer in both of these regards. Take your time, do your research, and choose a venue that you really love. The same goes for your party and wedding supply company.
Do you have items you would like to rent out?
Join Eventlyst as a Vendor and share your
inventory with party starters in your area!
Learn more here: