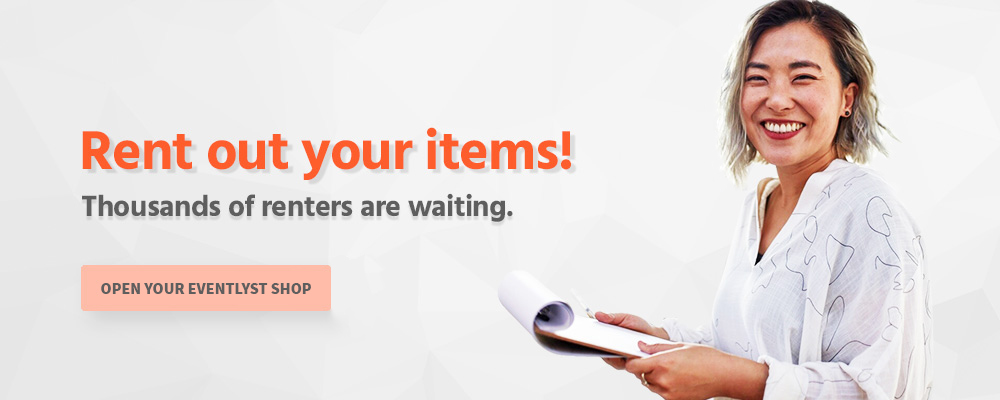 Rental Categories
Most Popular Portland Area Party Rentals
View all Party Rentals in Portland…
Portland Linen Rentals
No products were found matching your selection.
View all Linen Rentals in Portland…
Portland Chair Rentals
No products were found matching your selection.
View all Seating Rentals in Portland…
Portland Table Rentals
No products were found matching your selection.
View all Table Rentals in Portland…
Getting Portland (OR) and Vancouver (WA) Party And Wedding Rentals
Portland and its surrounding areas are some of the best places you could choose to tie the knot. Whether you have already decided or you are still figuring out whether you want to host your wedding in Portland or in it's surrounding areas, you will likely be looking to figure out what might be so special about getting married in Portland and why you might be interested in doing it. Below, we will be going over specific reasons why Portland and it's surrounding areas offer such a good place to get married and specifics on what you will find in and around Portland in terms of venues and more.
What's So Special About Portland?
1. Excellent Climate.
One of the things that really makes Portland and surrounding areas such an ideal location for a wedding is the optimal climate that comes along with it. The surrounding areas of Portland include Hillsboro, Gresham, and Beaverton. Portland and it's surrounding areas offer optimal temperatures and climate throughout the year. Portland even features mild winters which can allow you to consider getting married in the winter which wouldn't be nearly as ideal in a variety of other locations you might be looking at. According to U.S Climate Data, Portland's annual high-temperature average is 63.3 degrees and a low of 45.7 degrees with an average temperature sitting at 54.4 degrees Fahrenheit [1]. Even in the Winter, it ranges anywhere from 33 to 49 degrees which are temperatures that are generally considered mild.
Being able to choose a date with such versatility and flexibility is ultimately going to allow you to find the perfect date that works for you and your guests and that fits your budget. Having the ability to choose a date in different seasons will typically allow for the best savings since you won't be fighting for a spring or summer wedding. This ideal year-round climate also offers plenty of freedom when it comes to hosting an outdoor wedding venue. Not only will you have optimal weather, but you will also be able to take advantage of the incredible natural views that Oregon has to offer.
2. Plenty Of Transportation.
One of the biggest issues associated with planning a wedding comes with transportation and logistics. Luckily, Portland and it's surrounding areas have excellent means of transportation. Thus, you will be able to alleviate one of the biggest worries by hosting your wedding venue at one of these locales. Portland offers everything from bike share programs to a light rail system which offers plenty of transportation options for your guests. Along with this, it is also a very pedestrian friendly city as well.
3. Plenty Of Different Venues.
While Portland is deemed a fairly large city, you will have plenty of different sized venues to choose from. Thus, if you are looking for a large venue or a small venue, you should be able to find something that works well to suit your specific wants and needs. You will be able to find a venue that caters towards the kind of wedding you are looking to host. Luckily, along with various venues to choose from, you will find all kinds of party and wedding rentals to choose from as well. Therefore, you can find an ideal venue and wedding rental company to create the ultimate wedding experience you always dreamed about.
4. Wine and Beer.
This is one of the geographical advantages that Oregon possess over a lot of other areas scattered throughout the United States. Oregon offers some of the most versatile and best quality wines that you will find in any region of the country. Not only does this mean that you are going to be able to choose from various wineries as ideal wedding venues, but you will be able to feature local menus of some of the countries finest wines and craft beers.
5. Plenty To See And Do.
A lot of people might be looking for a specific destination that has a lot to offer for both themselves and their wedding guests. Portland and its surrounding areas have become a very popular destination for a reason. It offers so much to do and see for both visitors and locals alike. Whether you are looking for experiences or unique shopping adventures, you and your guests will have plenty to do and see before and after your wedding. This includes Portland's thriving food scene with unique and gourmet food carts and trucks scattered throughout the city and it's surrounding areas. Depending on when you plan on hosting your wedding, you might even have various events that typically occur throughout the region during the year. With that being said, you will also want to be fully aware of Portland's busy event calendar as the various events might have an impact on your wedding date as it relates to the availability of venue's, hotels, and more. Typically, you will want to avoid the major events that might cause the overall cost of your wedding to skyrocket. According to Wedding Wire, the most popular months to host a wedding in Portland are July and August which might make wedding destinations during these months more expensive by default due to increased demand [2].
Overall, finding the ideal place to host your wedding is key to ensuring that you are able to plan a wedding that is going to live up to your expectations. Finding a locale that also provides your guests with plenty to do and an optimal climate for when you are planning to have your wedding is key. Portland and it's surrounding areas truly present one of the best places to host your wedding regardless if you are looking for a large venue or a much more intimate venue alternative. There are plenty of surrounding areas to consider including Beaverton, Gresham, Hillsboro in Oregon and even Vancouver, Washington. Throughout the region, you will be able to find all different types of venues offering different wedding themes and styles which should accommodate your preferences. There are also plenty of places to get your Portland party and wedding rentals for your wedding. There is no better place to choose for the wedding of your dreams.
Portland Party Rental Vendors
By renting through Eventlyst.com you're supporting your local community!
Vendors range from professional shops to stay at home moms and recently married couples.
They usually live not far from where you live!
They provide everything you would need including table and chair rentals, linens, plates and dinnerware, decor, backdrops and much more!
Our vendors are easily accessible from all Portland communities including Beaverton, Gresham, Hillsboro in Oregon, and Vancouver in Washington. The service area also includes the smaller cities of Corbett, Cornelius, Damascus, Fairview, Forest Grove, Gladstone, Happy Valley, King City, Lake Oswego, Milwaukie, Oregon City, Sherwood, Tigard, Troutdale, Tualatin, West Linn, Wilsonville, Wood Village in Oregon, as well as Battle Ground, Camas, Washougal, Ridgefield, La Center and Yacolt in Washington.
Have more questions?  See our Client FAQ here.