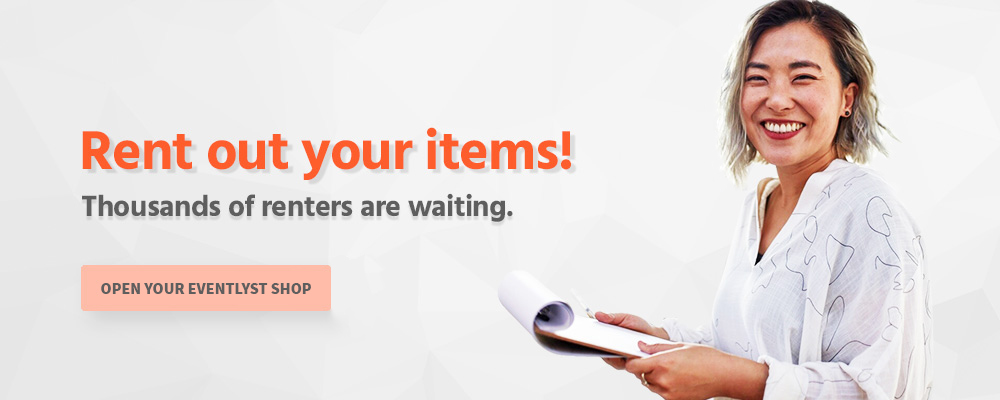 Rental Categories
Most Popular Seatle Area Party Rentals
No products were found matching your selection.
View all Party Rentals in Seatle…
SeatleLinen Rentals
No products were found matching your selection.
View all Linen Rentals in Seatle…
Seatle Chair Rentals
No products were found matching your selection.
View all Seating Rentals in Seatle…
Seatle Table Rentals
No products were found matching your selection.
View all Table Rentals in Seatle…
11 Tips For Saving On Seattle, WA Party & Wedding Rentals
Seattle, WA is an hourglass-shaped city that's situated between Lake Washington and Puget Sound. Important industries in Seattle include aerospace, software, manufacturing, and commercial fishing. The city houses about 686,000 residents and this number rises to about 3.7 million when you include the nearby Bellevue and Tacoma.
The fact that about 60 percent of Washington State's residents live in and around Seattle is one of the main reasons why the city is a favorite location for exchanging wedding vows. The location of the city is yet another reason why people love exchanging vows there. With scenic views, fresh, and salty air in abundance, it is hardly surprising that Seattle and the surrounding areas make it an excellent location for couples that desire outdoor weddings and parties.
Favorite outdoor venues in Seattle and surrounding areas include the Washington Park Arboretum, Settle Marriott Waterfront, TPC Snoqualmie Ridge Golf Course, and venues on the outskirts such as Rock Creek Gardens in Puyallup, Swiftwater Cellars at Cle Elum, and Willows Lodge in Woodinville. If you prefer an indoor ceremony, opt for venues such as The Hall at Fauntleroy or The Arctic Club Seattle Hotel.
How to Save on Wedding & Party Rentals in Seattle, WA
Wedding and party rentals don't have to be expensive. However, it is still important to get quality rentals that make your event ooze glamor. What can you do to make sure that the cost of your wedding and party rentals stay within the stated budget? Below are budget saving tips that will help keep wedding and party rental costs low.
1. Use Simple Glassware
Using simple water and wine glasses not only helps you achieve an elegant look but also helps you save money. You can make the champagne glasses look a bit different and that will help give your even a sophisticated look without having to spend a lot of money.
2. Use Elegant Napkins & Simple Tablecloths
Tablecloths generally cost more to hire compared to napkins. To save on costs, splurge on napkins rather than tablecloths. Guests will likely not notice the tablecloths since there will be plates and glasses placed on them but they will notice the napkins. When you look for event rentals try to find lower priced items that can be complemented with more expensive items.
3. Use Multipurpose Chairs and Tables
Use tables and chairs that can be used both during the ceremony and at the reception to help cut costs. However, you should think about how you plant to transport the chairs and tables from one venue to the next to determine whether this approach helps you save money. If the venue of the ceremony and reception are far apart you might not end up saving any money.
4. Use Round Tables
Round tables are more preferable since they can accommodate more people compared to square tables. To make the round tables look fancier while still saving on rental costs, you can use a mix of both types of tables.
5. Use Bistro Lights
It is important to choose lighting that's cheaper. For instance, you can use bistro lights since they may cost less than larger lights. You can talk to an expert on wedding rental packages to find the most suitable lighting for the event.
6. Find a Flexible Venue
It is advisable to find a venue that's flexible where both delivery and pick up of wedding rentals can be done earlier. A flexible venue helps you save costs in case there's a delay in the event since the wedding and party rentals company can deliver the items in advance at no extra cost.
7. Find a Properly Sized Tent
You can save a lot of money by choosing the right size of tent for your event. Ordering the wrong size of tent is likely to cost you more. If you order a small tent, you will be required to add more money for more tents. Ensure that you approximate the number of people expected to attend and rent an appropriately sized tent.
8. Wedding Rental Package Comparison
If you are considering multiple wedding and party rentals companies, visit them all and get quotations. Compare quotes from different providers and choose the one that offers quality at an affordable cost. You are likely to find that one company charges more on a particular item and less on other items. Ensure that you do a good comparison of the total cost of the rentals.
9. If You Have Few Guests, Skip the Wedding Rentals
Wedding rental packages may prove quite expensive if few guests attend your event. Packages are typically meant for a particular number of people and if your even has fewer people, it could turn out to be rather expensive. Determine the number of people expected to attend the event and hire the event rentals you need for such a number of people.
10. Use Less Expensive Chairs
Skip the pricier wood chairs and instead use plastic chairs. If you really love wooden chairs, use them for guests and use the inexpensive ones for non-guests, such as the band. Blending chairs of different types ensures that you have an elegant event while still saving on costs.
11. Implement Measures for Lowering Replacement Costs
To avoid repaying replacement costs, ensure that all the items you get from the wedding and party rentals company are in good condition. Ensure that the chair and table rentals, wedding tent rentals, dance floor, etc., are in excellent condition.
If you rent tablecloths, ensure that you provide candle holders and ash trays for the guests that smoke to avoid damaging the tablecloths. If you are using flowers that may stain the tablecloths ensure that you use something to protect them from stains.
Final Thoughts
Tables, chairs, lighting, and all other types of wedding and party rentals including the assorted delivery and assembly fees associated with them can quickly add up. Stick to your budget when you hire event rentals and you can have peace of mind during the event. Your wallet will also be grateful of you are able to cut down on wedding and party rental costs with the tips discussed here.
Consider getting your rantals here at Love Of Parties!  Our vendors are easily accessible from all Seattle metropolitan communities including Tacoma, Bellevue and Everett.  Rental items can easily be reached from smaller communities including Auburn, Bainbridge Island, Beaux Arts Village, Bonney Lake, Bothell, Bremerton, Brier, Burien, Covington, Des Moines, Duvall, Enumclaw, Edmonds, Federal Way, Gig Harbor, Issaquah, Kenmore, Kent, Kirkland, Lake Forest Park, Lake Stevens, Lakewood, Lynnwood, Maple Valley, Marysville, Mercer Island, Mill Creek, Mountlake Terrace, Mukilteo, Newcastle, Normandy Park, Puyallup, Poulsbo, Redmond, Renton, Sammamish, SeaTac, Shoreline, Silverdale, Tukwila, Woodinville and Woodway.
Seattle Party Rental Vendors
By renting through Eventlyst.com you're supporting your local community!
Vendors range from professional shops to stay at home moms and recently married couples.
They usually live not far from where you live!
They provide everything you would need including table and chair rentals, linens, plates and dinnerware, decor, backdrops and much more!
Have more questions?  See our Client FAQ here.