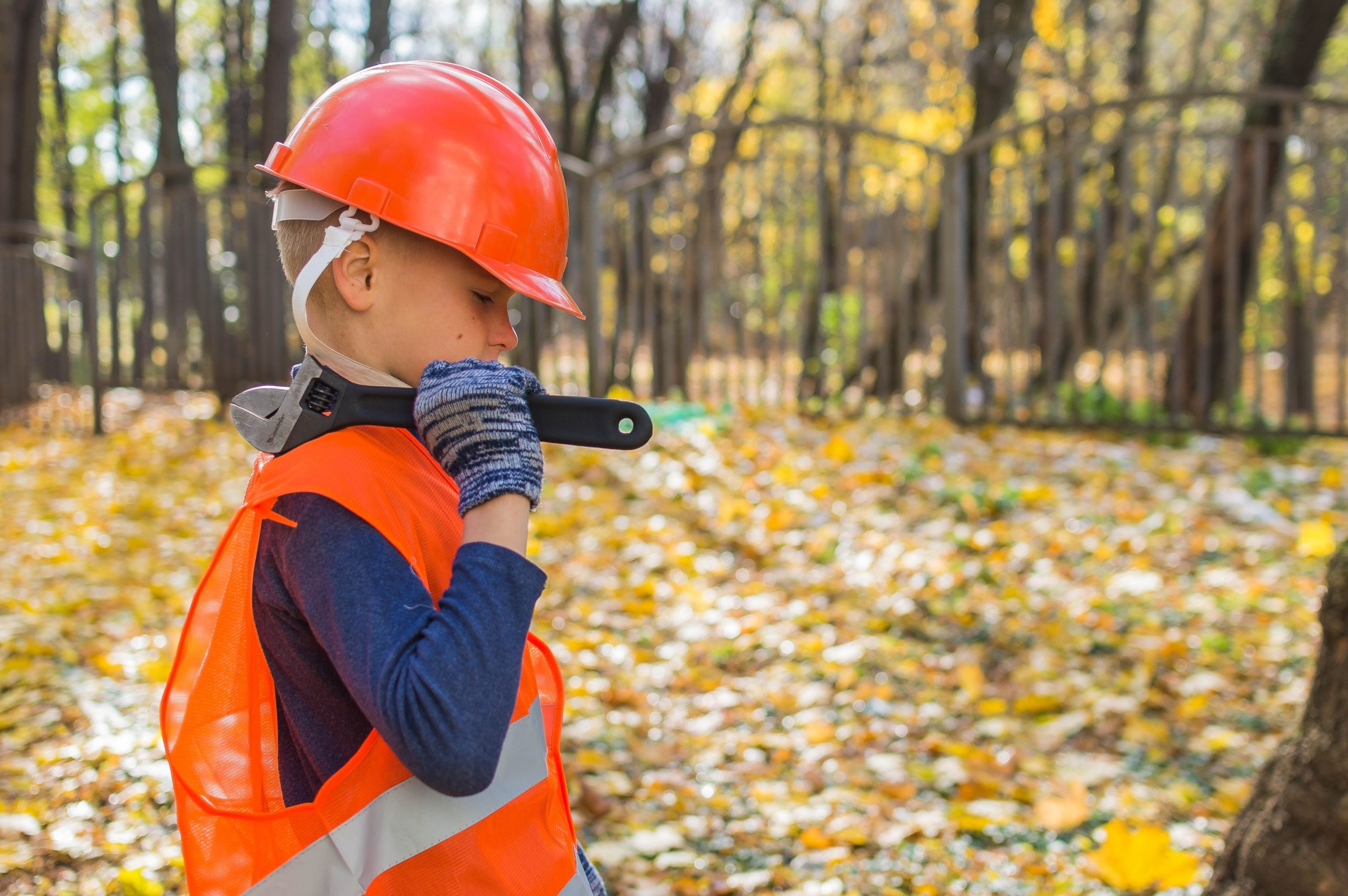 CAUTION DANGER ZONE! HARD HATS REQUIRED!
A construction birthday party is fun for boys ages 4-10 years old but really, you can make it fun for anyone. From the 'construction site' to the 'work apparel', we've scoured Amazon and found the best items for your construction themed party! Strap on your tool belt and let's start planning this party.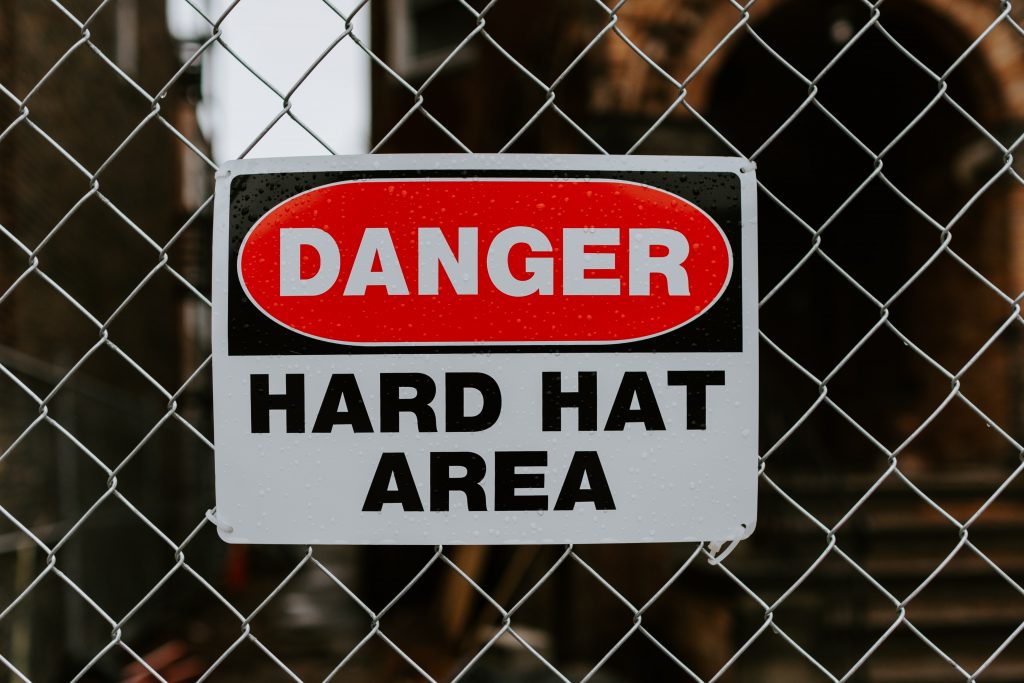 Construction Party Ideas :
Work Apparel:
To be work ready, you need a work uniform. Dressing up the birthday boy is a fun way to get him into character. Opt for the traditional hard hat and vest or a go a more comfortable route with a themed shirt. Consider buying hard hat props and vests for all kids therefore everyone is included in the fun.
Safety First:
To get the construction site ready for all the little workers, we need to make sure everyone is safe therefore add caution signs, cones and tape around any obstacles and areas you truly want the kids not to enter. If you have any extra items left over, use it for decoration.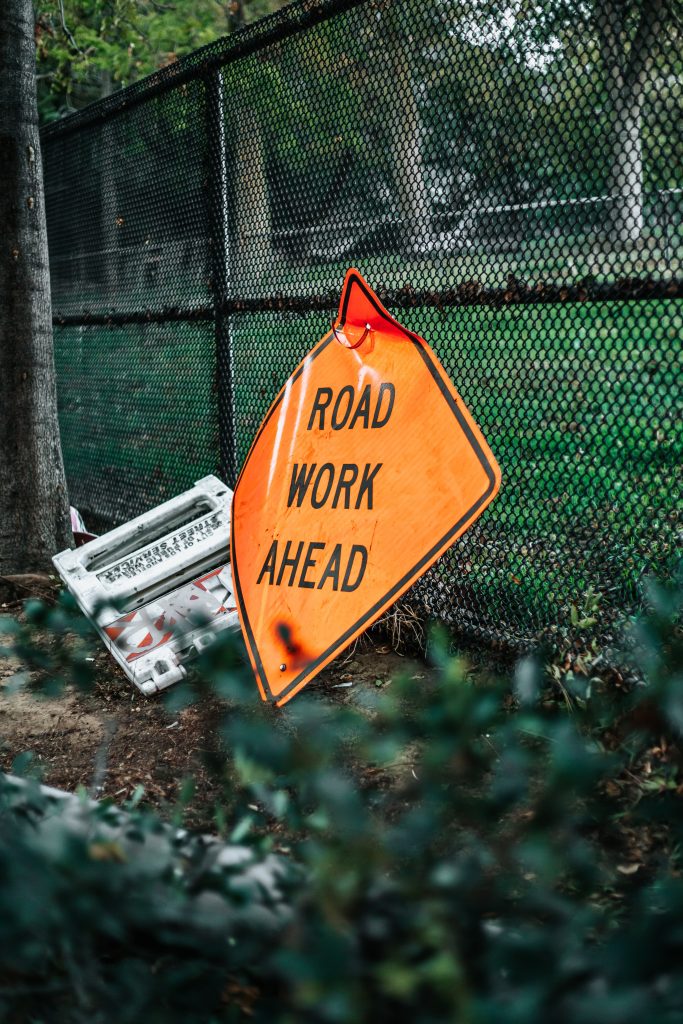 Construction Site:
Set-up your party to be a success. Great your guests with lawn signs and cones. Decorate the main party area with a banner, caution streamers, balloon garland and cool backdrop. To be on brand, you can buy a large piece of plywood(build a prop to stand it up or lean it on a wall) and hang balloons and banner on it and voila, construction backdrop is complete. Consider adding a play area for kids where they can commence their workday.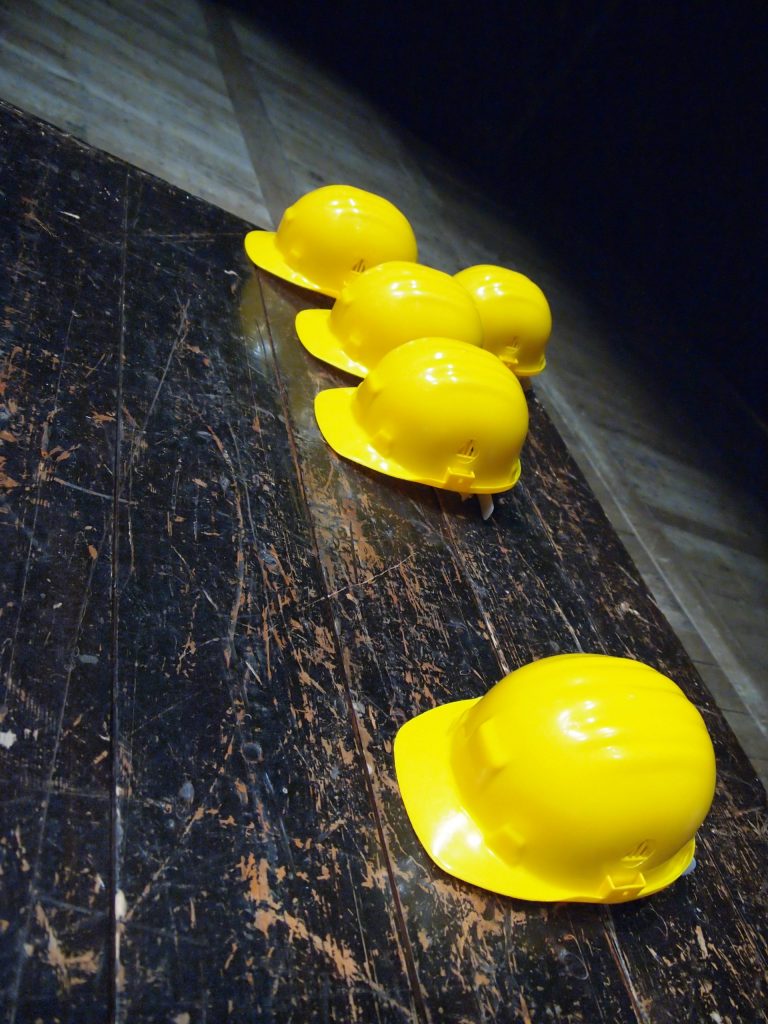 Lunch Break:
Feed the workers, they're hungry. A cool way to serve lunch would be in lunch boxes with tool shaped snacks or a spread with simple snacks with creative names. Some fun ways to name food is Lumber (pretzel sticks), Cables (Twizzlers), Motor Oil (chocolate pudding), Wrecking Balls (cheese balls) and Dirt (crushed Oreos). Make sure to add custom signs.
Add Some Fun:
Busy up you're your working crew with fun activities. For the younger kids a simple activity would be construction sticker pages and playing with construction toys in the dirt. For older kids, be hands on and help them build a bird house or small wooden box and let them paint it (be sure to recruit more adults to help with this task).
Construction crews don't only build but they wreck stuff to. A fun activity would be building a mock building out of cardboard boxes or big Jenga's and have kids wreck the building either buy throwing balls or using large inflatable tools.

Favors:
Don't let your guests leave without a gift. Some cool construction favors are mini tape measures, plastic hard hats and construction stamps. Want to surprise your guests with an out of this world gift, get each guest a chocolate candy bars shaped like a construction tool. I ordered these for my sons birthday, and the guests couldn't believe how real they looked and delicious.
Balloons:
Birthday parties require balloons. It's just not a birthday party if there are no balloons involved. Check out these construction themed balloon garland kits: balloon garland with caution tape and balloons with construction equipment. Never made a balloon garland before, read through our simple balloon garland instructions.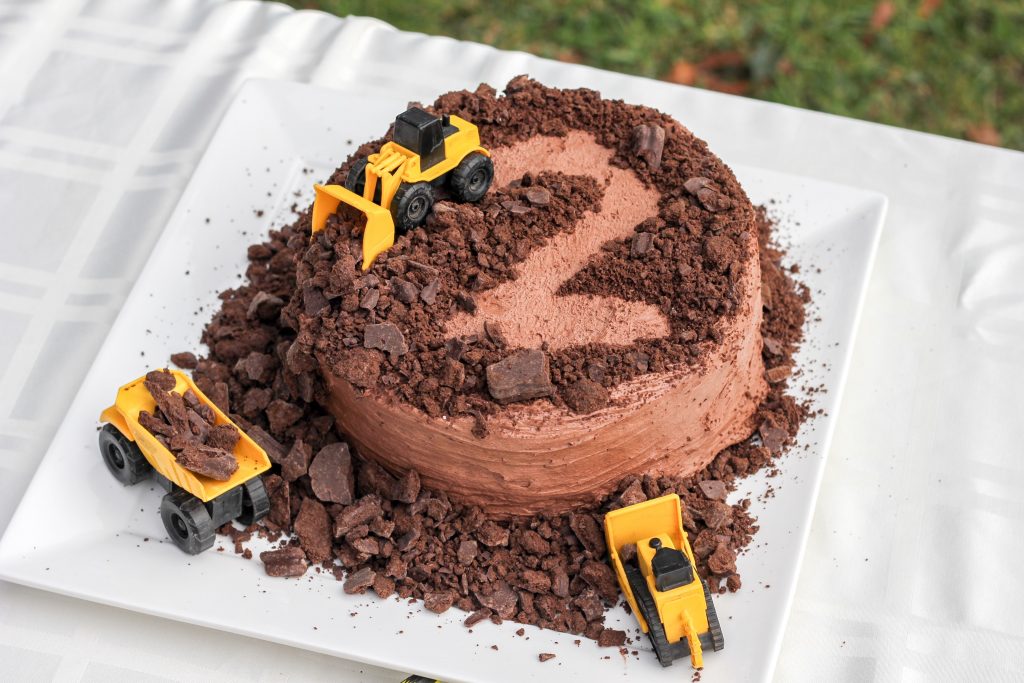 Cake:
Baking a birthday cake is so easy and buying a premade one from the store is even easier. If you buy a simple vanilla frosted cake from the local grocery store, take off any extra sprinkles and add crushed Oreos for dirt and little construction toys as the topper. Take it up a notch and serve the cake with mini plastic shovel spoons. Don't forget to buy plates, napkins, and cups!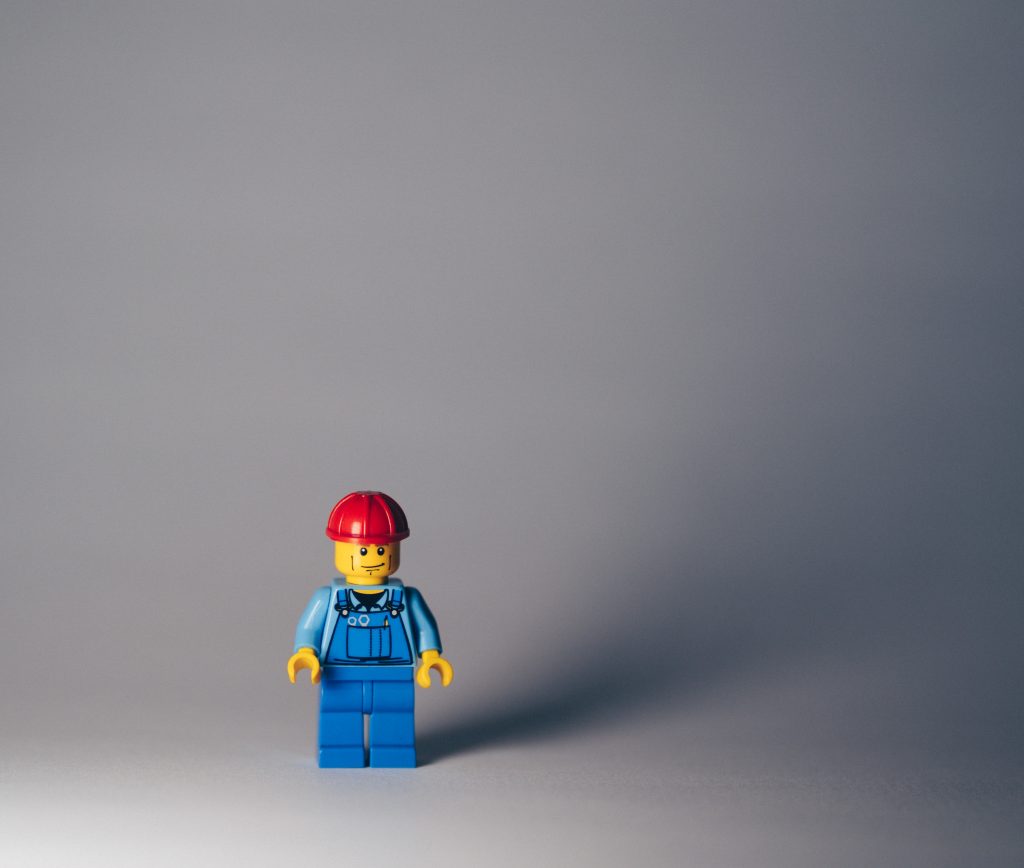 BOB THE BUILDER: CAN WE FIX IT? YES WE CAN!
Do you want to have Bob the Builder be part of this party? Then let's add some classic Bob the Builder items.
Every child knows the Bob the Builder theme song so why not play fun on brand music that kids can dance and sing along. Youtube has a Bob the Builder playlist with classic songs from his episodes.
There are multiple characters that work with Bob such as Wendy and Leo. Get the family involved and dress up to help Bob, the birthday boy.
Capture your little one's birthday with pictures you will look back on with a smile. Fun construction props will make for funny pictures and memorable moments. Toddlers with oversized construction google and large plastic tools, what can be cuter than that?
Bob the Builders theme colors are light blue, and orange so start stocking up on streamers, tablecloths and balloons that fit the brand. Add a large 33in balloon of Bob to help supervise the birthday party. He won't even ask for food.
Create a customized cake with a click of a button. You can order a personalized Bob the Builder birthday cake banner topper that is edible! This edible banner is also allergen free, gluten free, and nut free which is a huge plus. Just buy a rectangle store bought cake or bake one yourself (if you have the time) and make sure the top is as smooth as possible. Once the topper comes in, trim the edges with dry scissors, peel off the back and place it on the cake. You can pipe icing or add sprinkles around the boarder to create a seamless look. Guess what? You just won the parent of the year award with this trick! Make sure you order your self a mug to let it be known…..just kidding!
 Planning and decorating a birthday party is no easy task and as parents we have a million and one things we need to get done daily. For a smooth and less stress birthday party, start planning and buying birthday essentials earlier. Create lists and make reservations, if necessary. Sometimes a sleepless night but extra coffee is needed but this birthday will pass and it will be just a mere memory. You got this!
Trending party items you should consider adding:
Bob the Builder Birthday Invitations
Construction Birthday Invitations