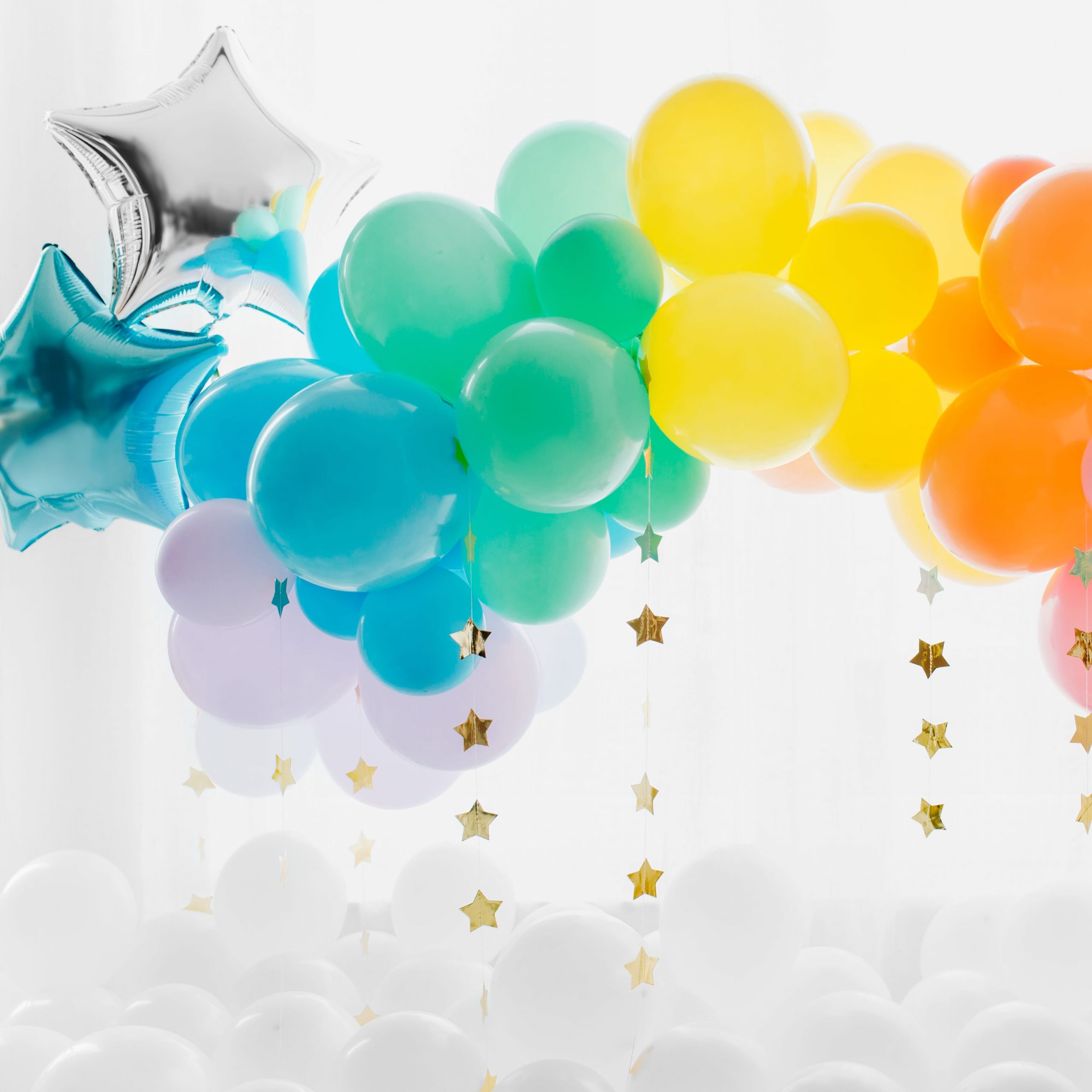 Guess what got a major glow-up?! BALLOON ARCHES AND GARLANDS!
20 years ago balloon arches were the highlight for most occasions like weddings, birthdays, and baby showers. They usually were the typical 12-inch, 2 toned balloons shaped in an arch or standing straight on a pole. Fast forward to present times and balloon arches have come a longgggg way. From styling to different shapes, to combining over 5 different colors without it looking atrocious.
FIND SOME BALLOON ARCH INSPIRATION
PURCHASE YOUR ITEMS AND KIT
TURN ON THE BALLOON PUMP
ASSEMBLING THE ARCH
HANGING UP THE ARCH
Your balloons look gorgeous and you're a little tired. That's normal. You can hang up the balloons right away  (if indoors) or morning of the event. You can use fishing line, command strips, tacks, and/or tape to secure your garland. The extra feet on the plastic balloon strip can help with the hanging process or you can cut it off.
Here are a few different ways I recommend you shape your balloons on a backdrop:
For a gender reveal or a his/hers birthday, its hard to combine 2 different colors that might not look good together side by side. By putting the balloon arches on opposite corners or sides of the backdrop, you can still combine the 2 different colors without it looking like a mess.
TRENDING BALLOON ARCH KITS:
Full Balloon Wall Kit
Pastel Colored Balloon Arch Kit
Video Game Balloon Arch Kit