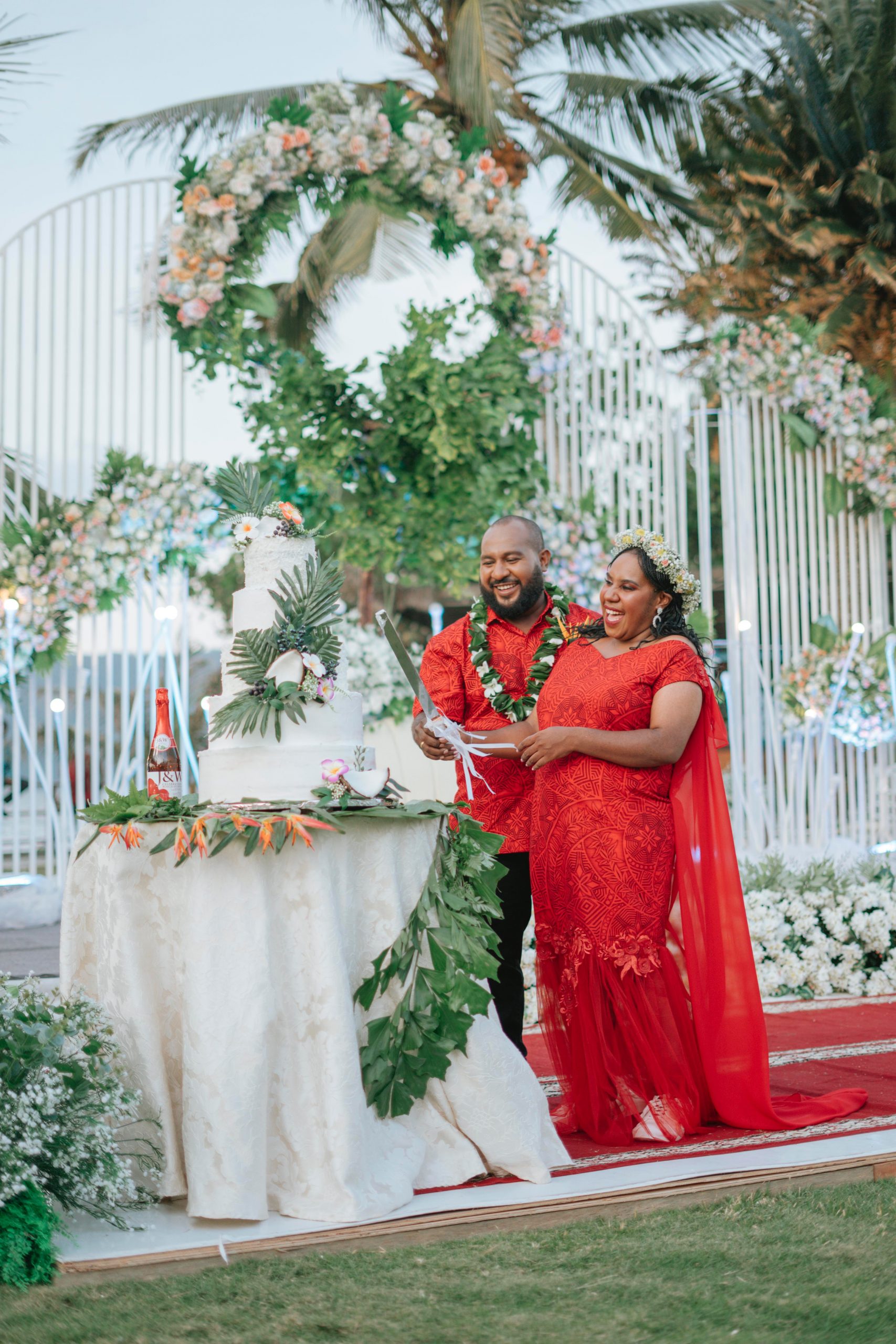 Weddings in Indonesia are typically steeped in tradition and customs, and the specific practices can vary based on the region, religion, and culture of the couple. However, there are some common elements that are typically present in Indonesian weddings.
Cultural Diversity: Indonesia is a diverse country with hundreds of different ethnic groups, languages, and traditions. Indonesian weddings often reflect this diversity, with each community having their unique customs and traditions.
Religious Traditions: The majority of Indonesians are Muslims, and Islamic weddings are typically marked by a solemn and religious ceremony. However, other religious groups such as Christians, Hindus, and Buddhists also have their wedding traditions.
Engagement Ceremony: Before the wedding, the couple usually has an engagement ceremony, known as "meminang.". This involves the groom and his family formally asking for the bride's hand in marriage from her parents. The ceremony is typically a small gathering of close family and friends, where the couple exchanges rings, and both families make arrangements for the wedding.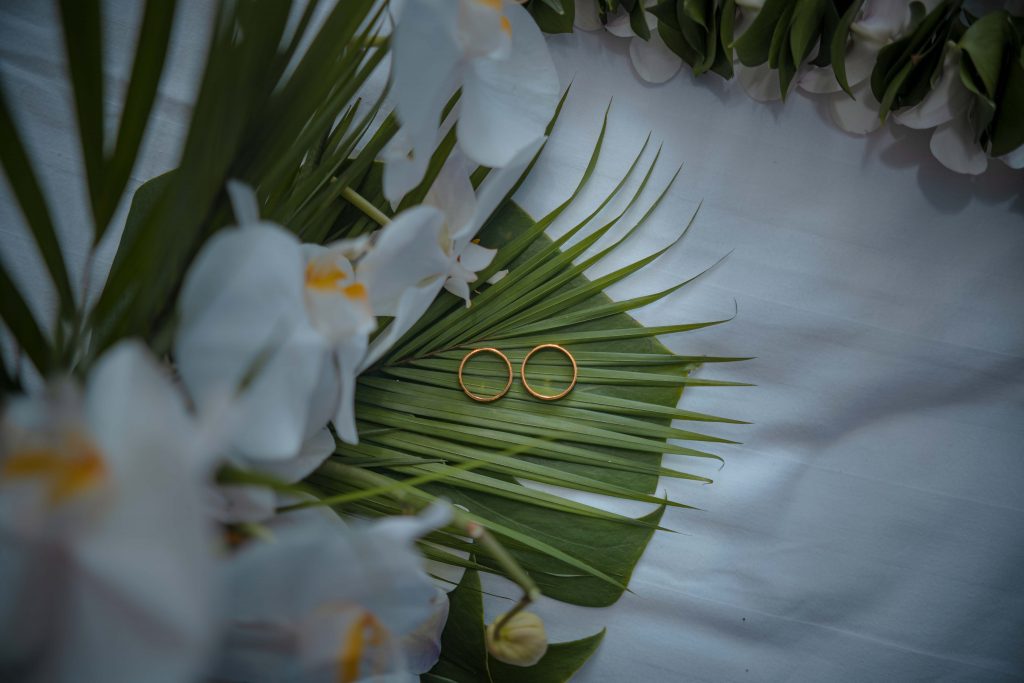 Traditional Attire: In most Indonesian weddings, the bride and groom wear traditional attire. In Javanese weddings, the bride usually wears a "Kebaya" dress, while the groom wears a "Beskap" outfit. The bride and groom may also wear traditional clothes from their respective communities.
Akad Nikah: The Akad Nikah is the wedding ceremony itself, and is usually held in a mosque, a government office, or a private residence. The couple recites their vows and signs a marriage contract, which is legally binding in Indonesia.
Reception: After the Akad Nikah, a reception is typically held to celebrate the marriage. The reception can be grand, with a buffet and live music or simple, with a few close family and friends. It's a time for guests to enjoy food, music, and dance.
Traditional customs: In many regions of Indonesia, traditional customs are incorporated into the wedding ceremony and reception. These can include the bride and groom wearing traditional clothing, exchanging gifts, and performing cultural dances. It's also customary for the couple to give gifts to their guests, known as "Seserahan." The bride usually prepares a "Dowry" for the groom and his family, while the groom prepares a "Mahar" for the bride.
Food: Food is an important part of Indonesian weddings, and a variety of dishes are typically served to guests. The menu can include traditional Indonesian cuisine, as well as modern dishes and desserts.
Weddings are an exciting and joyous celebration of culture, tradition, and love.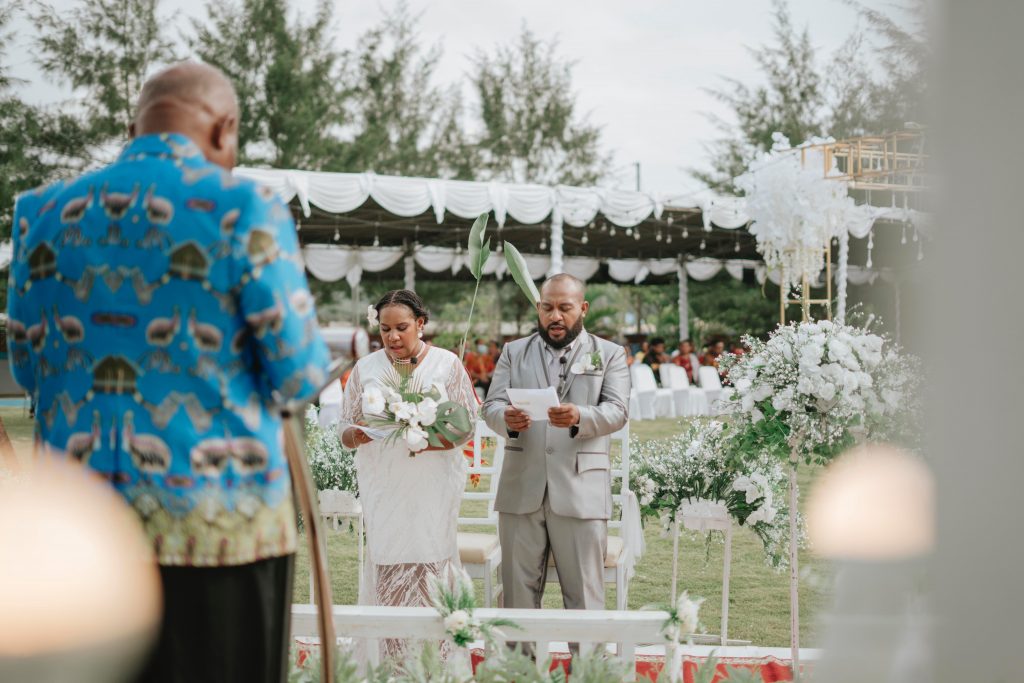 Photo by Asso Myron on Unsplash