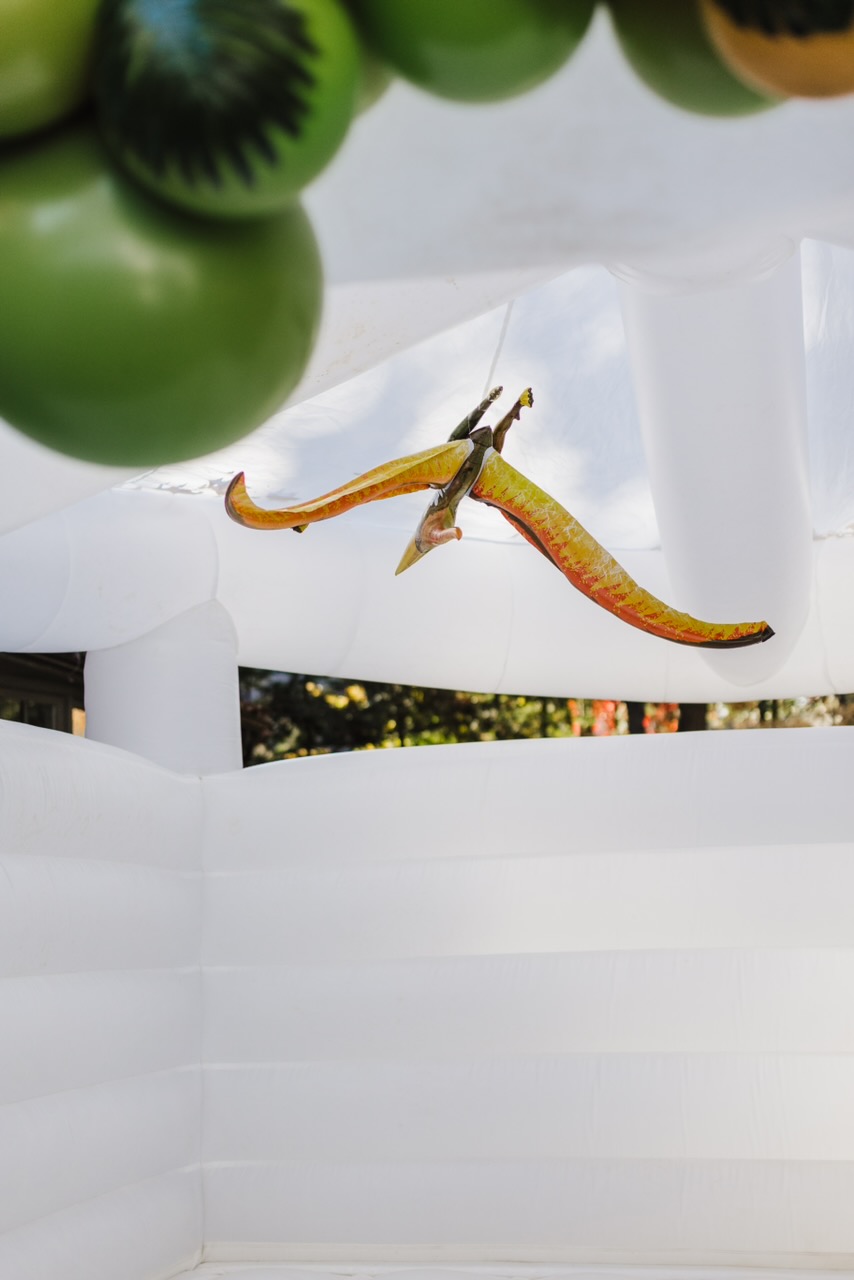 Throwing a birthday party for a 3-year-old can be both exciting and daunting, especially when it comes to choosing the theme. If you're looking for a theme that will impress your little one and their guests, why not consider a T[hree] Rex birthday party theme with jungle safari decorations and dinosaurs? Here are some ideas to get you started.
Invitations:
To set the tone for the party, consider sending out T Rex invitations. You can create your own invitations by printing out T Rex images and adding the party details, or you can purchase pre-made invitations online or at a party supply store.
Decorations:
Transform your party space into a jungle safari with T Rex decorations. Green and gold balloon garlands are a perfect way to add fun and color. Add some palm trees, vines, and other foliage to create a realistic jungle look. You can also add some T Rex cutouts or balloons to give the party a prehistoric feel. A fun sign or balloon letters are a perfect to welcome your little guests.
Table Settings:
For the table settings, consider using animal print tablecloths or champagne colored tablecloths. You can even go a more rustic with wood tables and accessories. Add some T Rex plates, cups, and napkins, and don't forget the fun interactive centerpieces! Another fun centerpiece is placing T Rex figures in a jar with greenery or moss.
Food:
At this T[hree] Rex birthday, a wood grilled pizza truck was rented which was perfect for kids since almost all kids love pizza. The host also offered small bits like skewered fruits and chicken nuggets. You could also make a veggie platter with a dinosaur-shaped dip bowl. And for dessert, how about a T Rex cake or dinosaur-themed cupcakes? This host provided not just drinks for the kids but adult beverages as well for the guests 21+ years of age.
Activities:
There are plenty of activities you can plan for a T Rex birthday party. Consider setting up a dinosaur excavation activity, where kids can dig for dinosaur fossils and eggs in a sand table. You can also never go wrong with coloring pages and play doh at a kid's birthday party. You could also set up a T Rex piñata or a dinosaur egg hunt. And for a fun photo op, consider creating a T Rex photo booth with dinosaur props and a jungle background.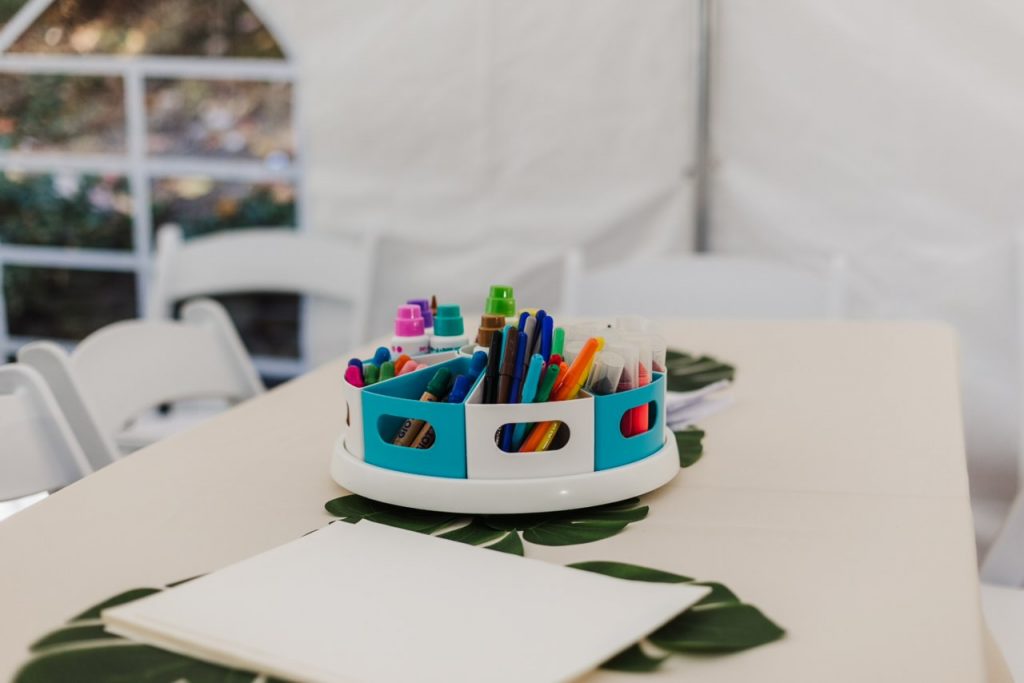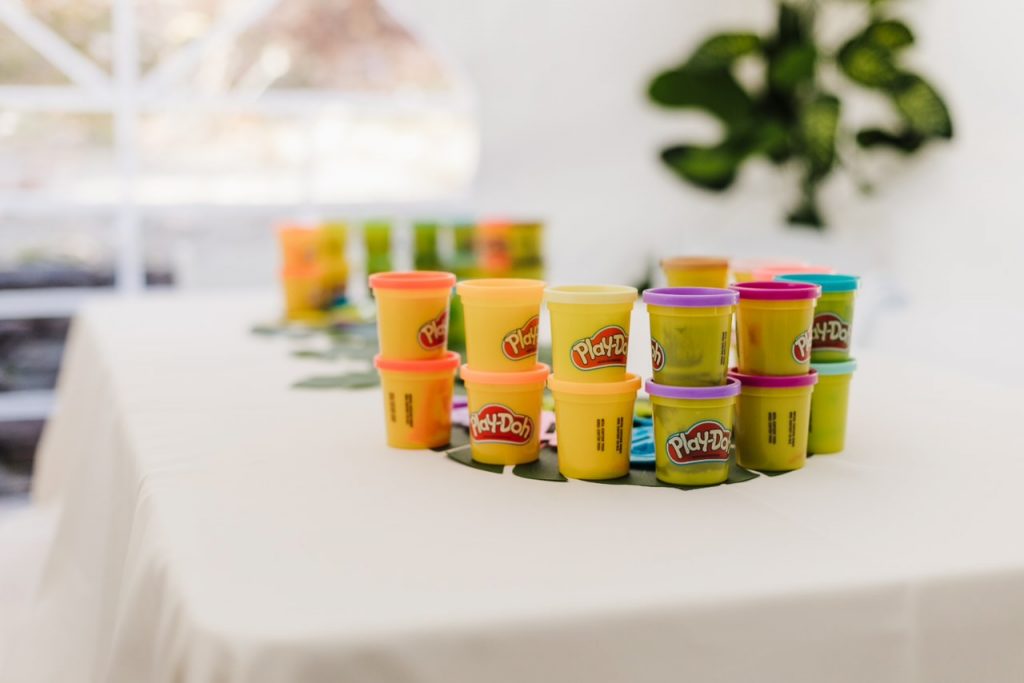 Party Favors:
Send the little one's home with a T Rex party favor bag filled with goodies. You could include dinosaur stickers, temporary tattoos, and small dinosaur toys. You could also include some jungle-themed items like animal crackers or fruit snacks.
In conclusion, a T Rex birthday party with jungle safari decorations is a fun and exciting way to celebrate your little one's special day. With a little bit of planning and creativity, you can throw a party that your child and their guests will remember for years to come.