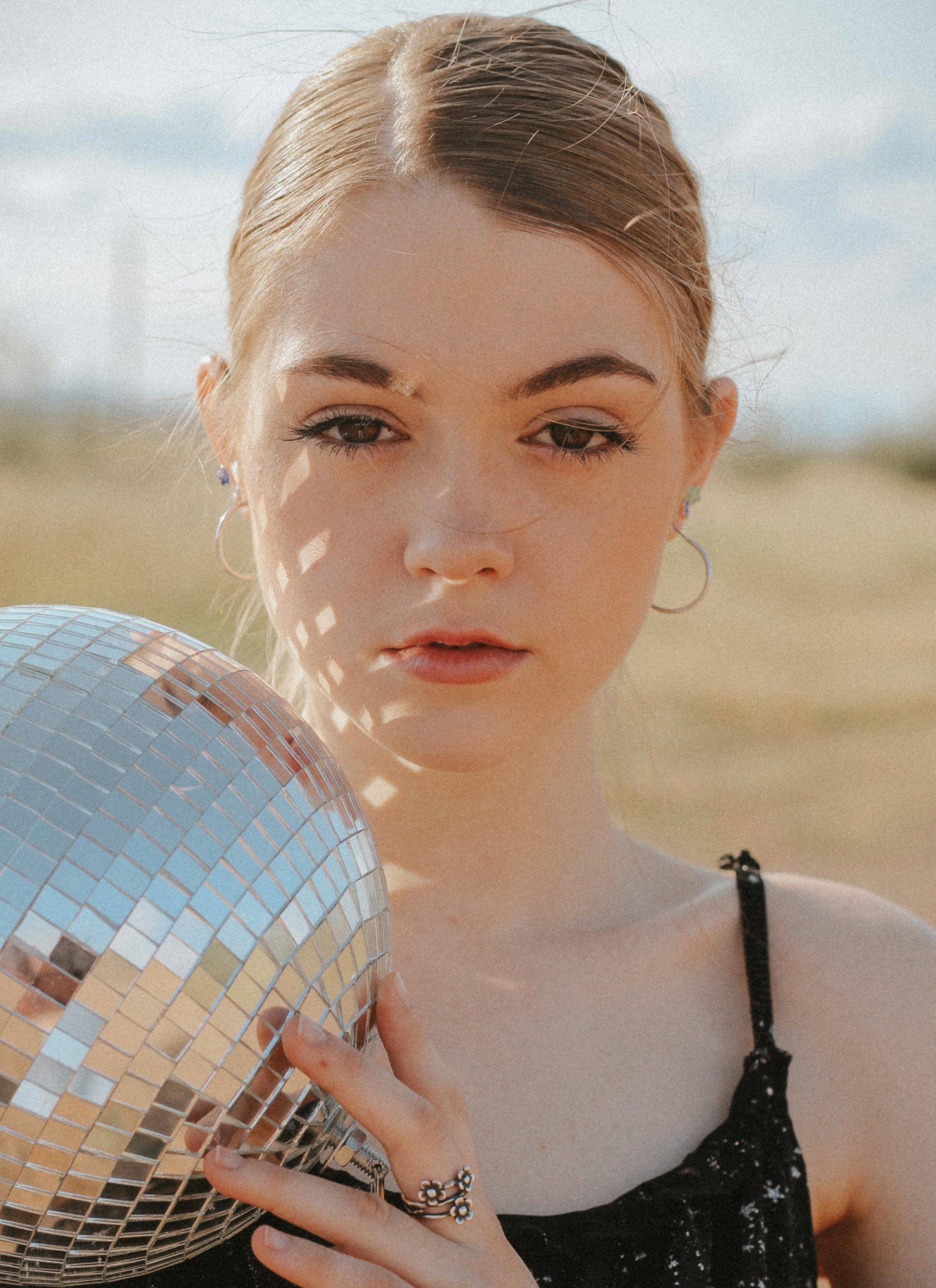 I recently did a poll on our Instagram asking our followers if they thought disco balls were going to start trending soon. Honestly, I was surprised the majority voted no. I have definitely seen disco balls incorporated in multiple ways at various events from corporate to weddings to dinner parties. Here are our favorite ways we have seen a disco ball being used for decorations.
BUY A DISCO BALL     |     RENT A DISCO BALL
Hanging them like pendants:
One of the good features disco balls have are their ability to be hung. If you decide to purchase the plastic version, then the light weight of the object is easy to string from the ceiling in various different heights. If you purchased vintage or the real deal, you could still hang them but make sure the anchor is secure therefore no ends up with a concussion.
Classy for a dinner party:
Who knew the trending disco balls of the 70's could look so good on a dinner table. With a monochromatic look, disco balls instantly get a refreshed modern make-over. Would you ever incorporate disco balls at your next dinner party?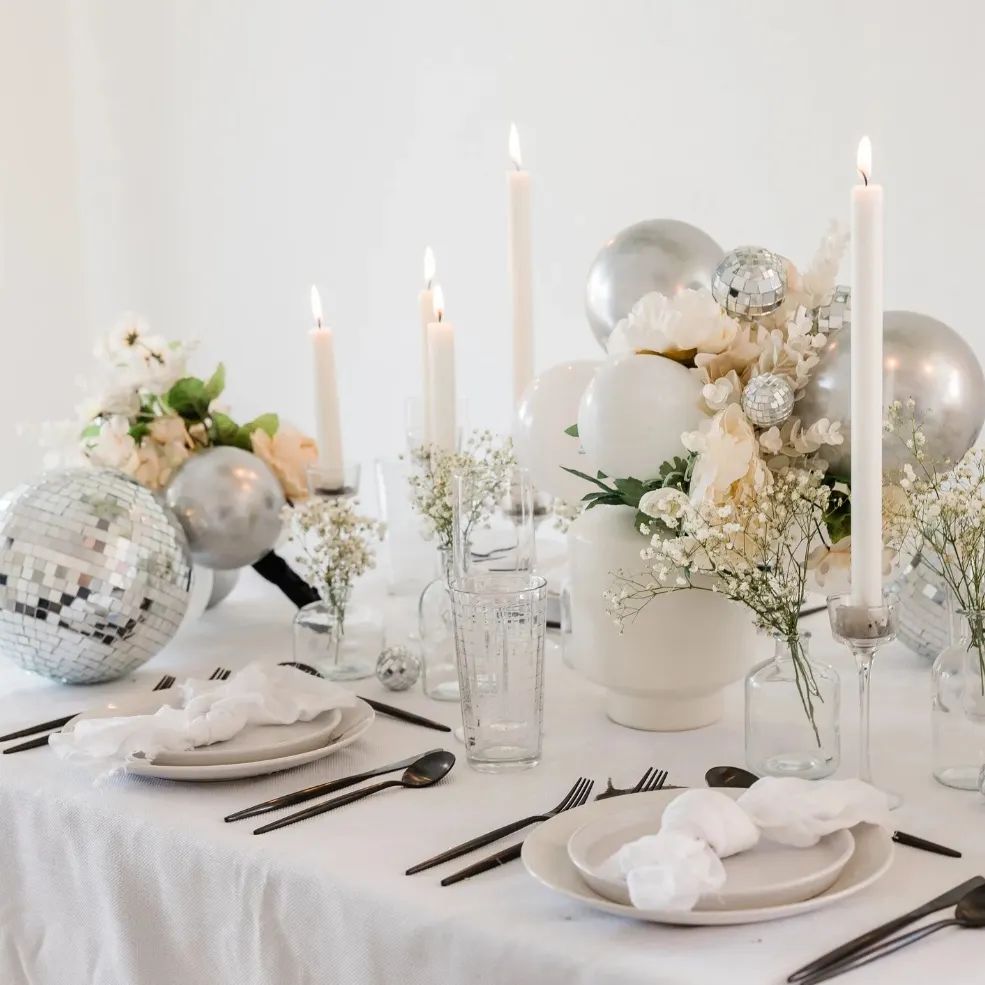 Mood Enhancer:
If you weren't born yet when disco balls were popular, no worries, you have the chance of using them now. The reflective mirror bounces off color so well that it's only right to incorporate them into your party's decor. Whether is laying them on the ground or reflecting light off of them, you and your guests will definitely have a good time.
Mirrors Match Everything:
Mirrors have a silver undertone but due to their reflective nature they take on the color around them. This allows them to blend with different themes and decorations. Disco balls are not only to be used on the dance floor anymore.