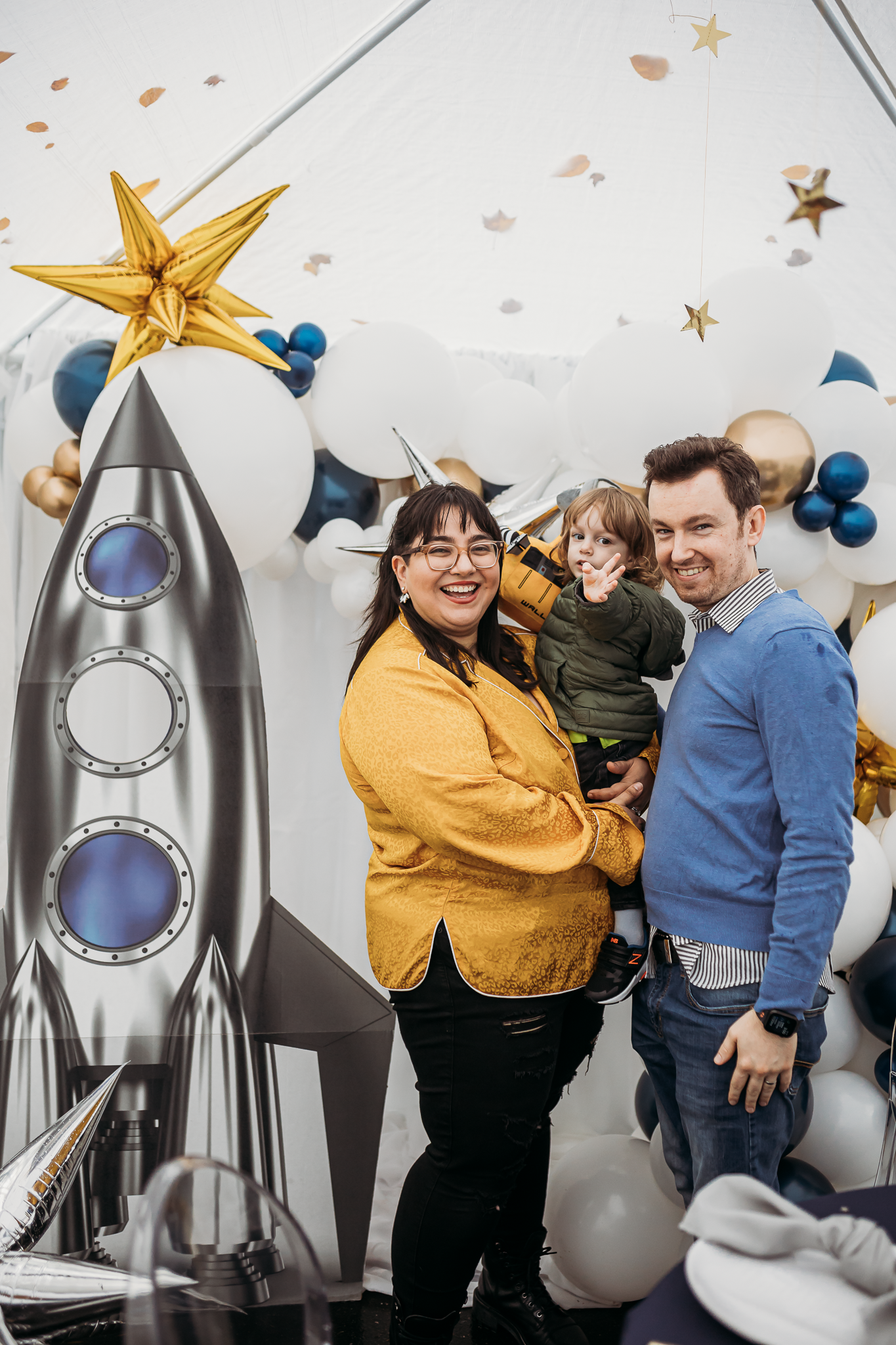 Once we got the call and heard the theme of the birthday, Two the Moon, we automatically started brainstorming designs and ideas. Through the process we worked with our client, Astrid, perfecting all the little details to accommodate the weather, age group, food allergies and obviously COVID. Last year, we met with Astrid for the first time and got a chance to work with her on her son's first birthday:
Avik's Wild One
. We couldn't wait to work with her again!
On a chilly October morning, we were back at it setting up a beautiful birthday party for the darling two-year-old, Avik. If you live in the New England area, you know once the leaves start falling the weather is only getting colder but that didn't stop us from creating a fun indoor-outdoor birthday experience.  Our hope was to utilize the backyard to its fullest potential and create a fun interactive space but due to the last-minute weather change we needed to add a tent and decided to keep the bounce house activity but place its entrance just under the tent. Astrid purchased fun interactive coloring pages for the kids at a local toy store and some of her family members dressed up in astronaut costumes which was 'out of this world'!
Royal Rentals
provided most rentals and decorations including backdrops, tables, chairs, a tent, plate settings and heaters creating the base for custom decor and personalized touches. We also created custom centerpieces with gold metal moons and lit fluffy clouds. Other local rental vendors provided the luxury white bounce house, easel, marquee number, glass top TWO table, wooden moon prop and elegant clear chairs.
We worked with a local balloon vendor, Ruth from Pop It Up Parties, who created the backdrop and bounce house balloon installations; and Crepes Tea House in West Springfield, MA that helped create a custom menu for the event that accommodated guests' food allergies without compromising the quality and taste of the food. Everything was delicious!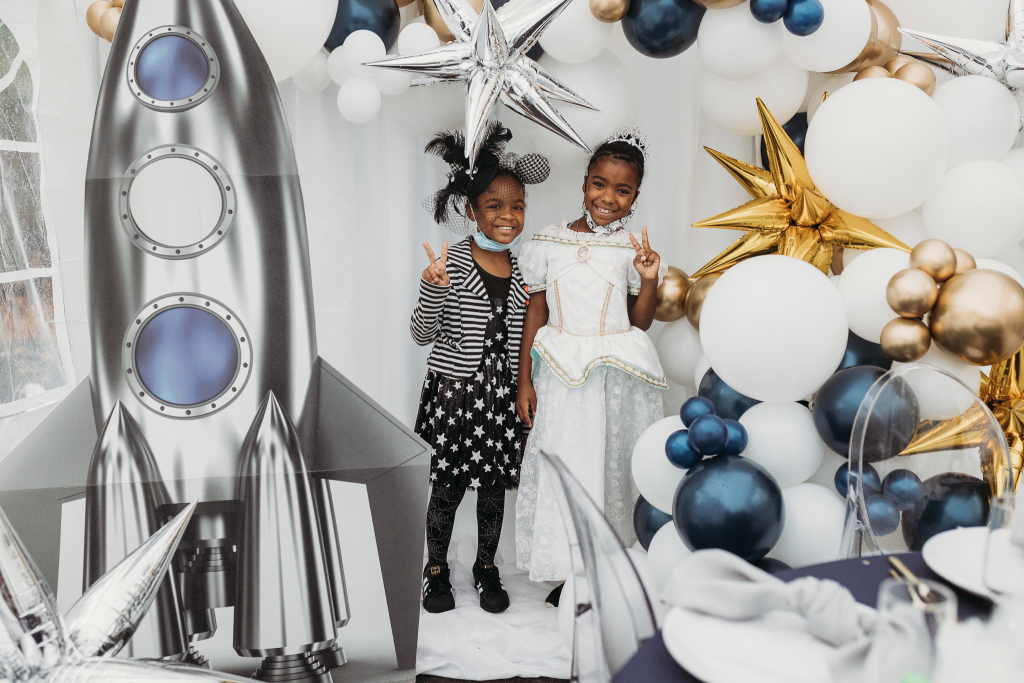 Astrid worked with Christina, artistic director at Honeysuckle + Holly Photography, who captured the fun filled event despite the rainy weather. Astrid gave her guests custom chocolate covered strawberries made by Olena, owner of Bouquets of Strawberries in Agawam, MA and goodie bags. For an extra sweet treat, custom cupcakes were ordered from a local vendor, Pete's Sweets, who created scrumptious space themed cupcakes for all to enjoy.
We had an awesome time working with Astrid and, of course, setting up and seeing the design come to life is one of our favorite parts. We can't wait to design, provide rentals and transform more spaces!
Want to recreate this look? Here similar items we found online.
Gold and silver starburst balloons