Gender reveals are a fun way to announce the gender of your baby. Especially, if you have all boys (like me) then the excitement of possibly of having a girl and guessing is even more exciting. Inviting close friends, decorations and of course the main reveal are just a few elements of throwing a successful gender reveal party.
First and foremost, you must discuss with your partner about having a gender reveal party. Not everyone enjoys waiting to find out the gender therefore it's crucial that everyone's on board prior to ordering a cake and balloons.
Finding out the gender:
The gender of your little one (or little ones for the twin mamas) is usually seen during your 18-week ultrasound. Blood testing can determine the gender even earlier. I've never tried taking the blood test but have heard positive reviews from close friends that tried it. Before the ultrasound tech begins the ultrasound, make sure to notify them that you do not want to know what the gender is. The tech will place the gender results in a secured envelope for you to pass along to the baker or whoever is in charge of the gender reveal moment.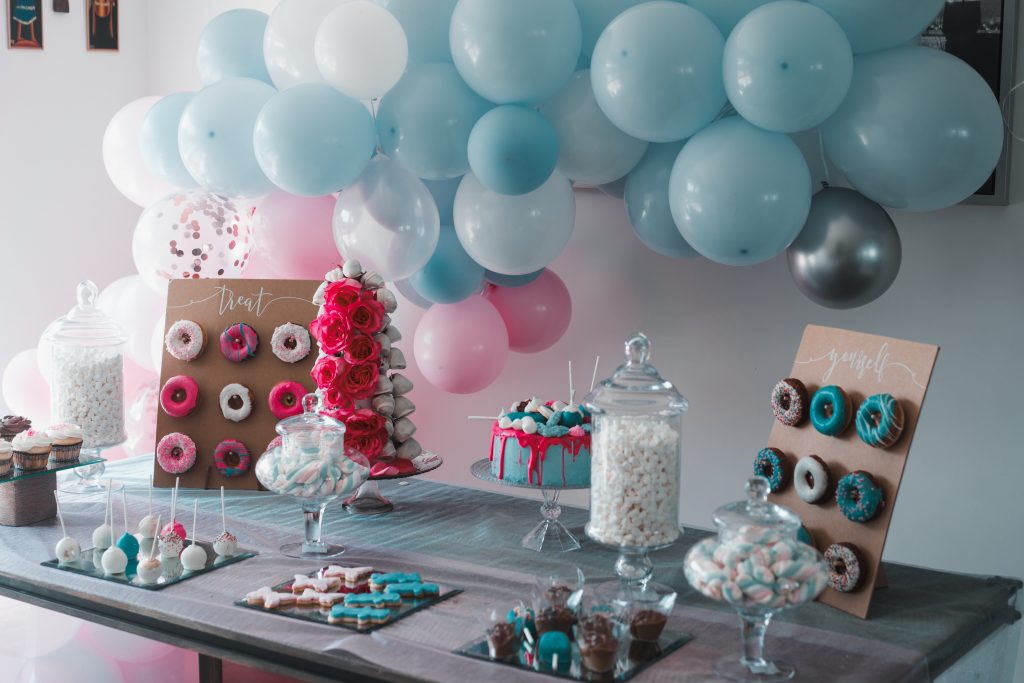 Decorating:
The typical gender reveal colors are pink and boy. Pink for girl and blue for boy. I have seen a gender reveal where they decided to decorate with the colors purple and red which could be confusing to some.
Balloons are very often used at gender reveal parties for decoration. Other decorations you might consider adding are a throne chair or fancy chair for the mom-to-be to sit on and an interactive gender polling station that could be incorporated as decor. Gender reveal parties are not as fancy as baby showers so don't go to crazy decorating.
Desserts:
Everyone loves desserts! Whatever color combo you choose for your gender reveal, I'm sure you can find candies and desserts in that color. You can also add whatever color of sprinkles on to white frosted donuts to match the color theme. Some dessert options are cake pops, frosted sugar cookies, and chocolate covered strawberries.
THE MAIN REVEAL:
It has come time to reveal if you were right: Team Boy or Team Girl? The most common ways to reveal the gender is by cutting into the special-order cake, popping a balloon that has colored confetti inside, or twisting open a confetti cannon. Whichever way you choose to make the big announcement, make sure it's safe and doesn't start a fire (more common than you think).
Congratulations and good luck!