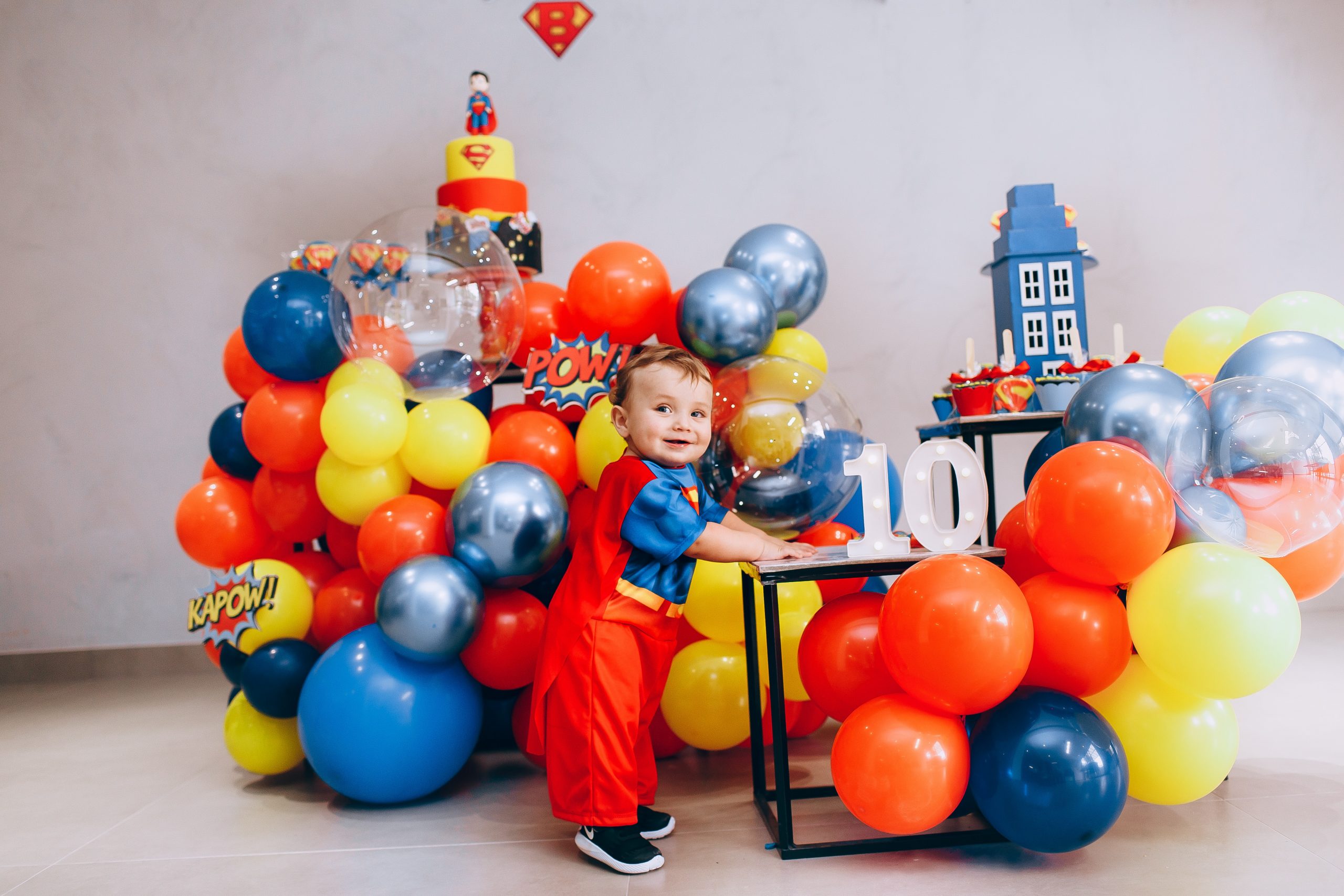 Move over Henry Cavill, there's a cuter version of Superman in town!
The action, the vibrant colors, and of course the costume with the Big S. Superman has become a well-known character in most households. Kids and adults alike want to be Superman or be saved by him therefore this classic Superman birthday theme has become popular. Creating a fun yet classy action hero birthday is easy!
Balloons:
Balloon kits have become the latest trends at birthday parties. Balloons cluster can be manipulated into bunches, arches, garlands and more. The action hero balloon garland kit  has all the needed color balloons to create fun balloon clusters. Red, yellow and blue – all colors found in the Superman costume. Action sign cutouts are also nice addition in between the balloons.
Desserts:
Even in between rescues the hero sometimes gets hungry. Decorated rice Krispie bars, bonbons, and superhero designed sugar cookies are just a few dessert ideas that can be easily displayed and wrapped in cellophane bags for kids to take.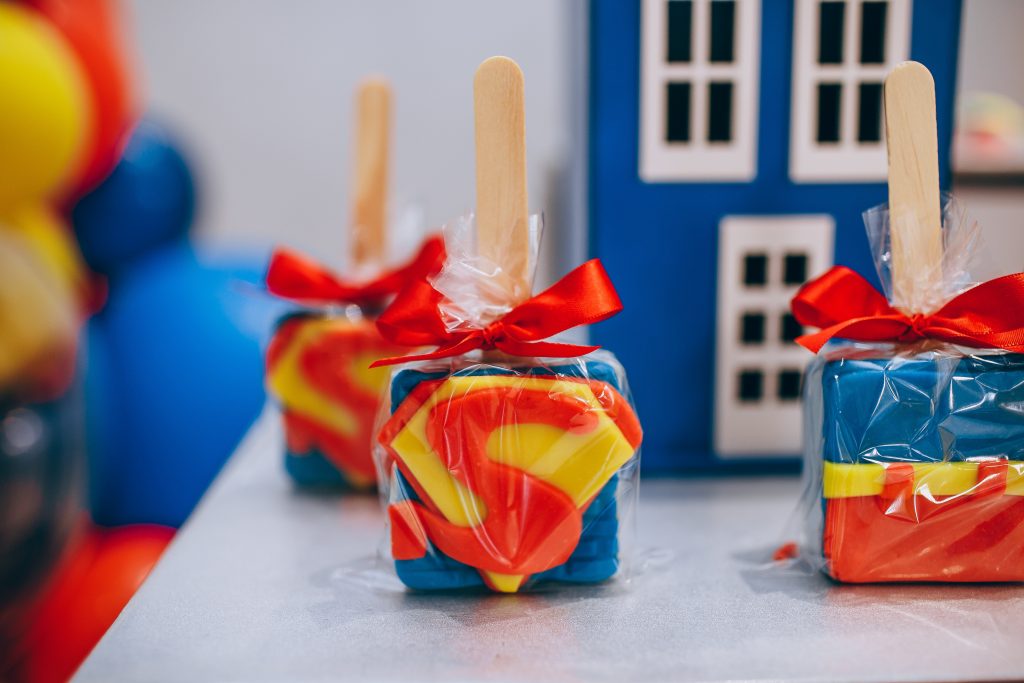 Main Birthday Cake:
Nothing beats a large cake topper that looks like their favorite super hero. Adding buildings and action words onto the cake is fun way to add 'action' to the cake.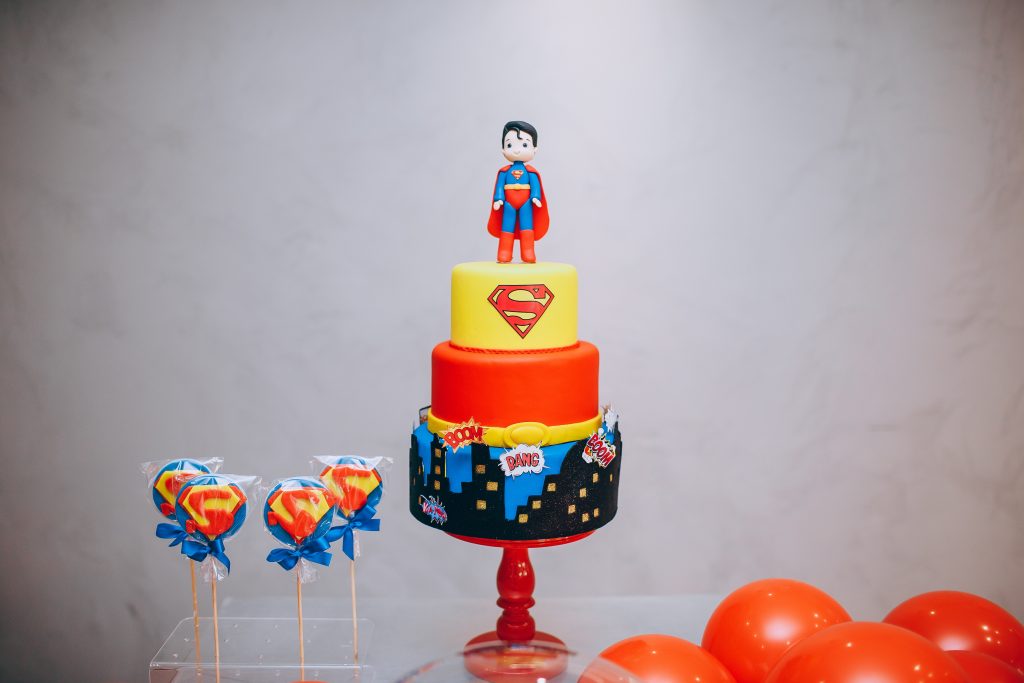 The Superhero Suits:
All superhero's need a costume to disguise themself and for some unexplainable reason a cape just increases your running speed. Superman costumes can be bought in all sizes from infant to adult.If you're not a fan of costumes, then just a cape will do.
Birthday Favors:
Thank your birthday guests with fun favors such as superhero coloring book sets and superhero bubbles gifted in gift bags.
Other Fun Superhero Decor:
Superhero Dessert Tower  |  Action Words  |  Superman Party Pack  |  Superhero Backdrop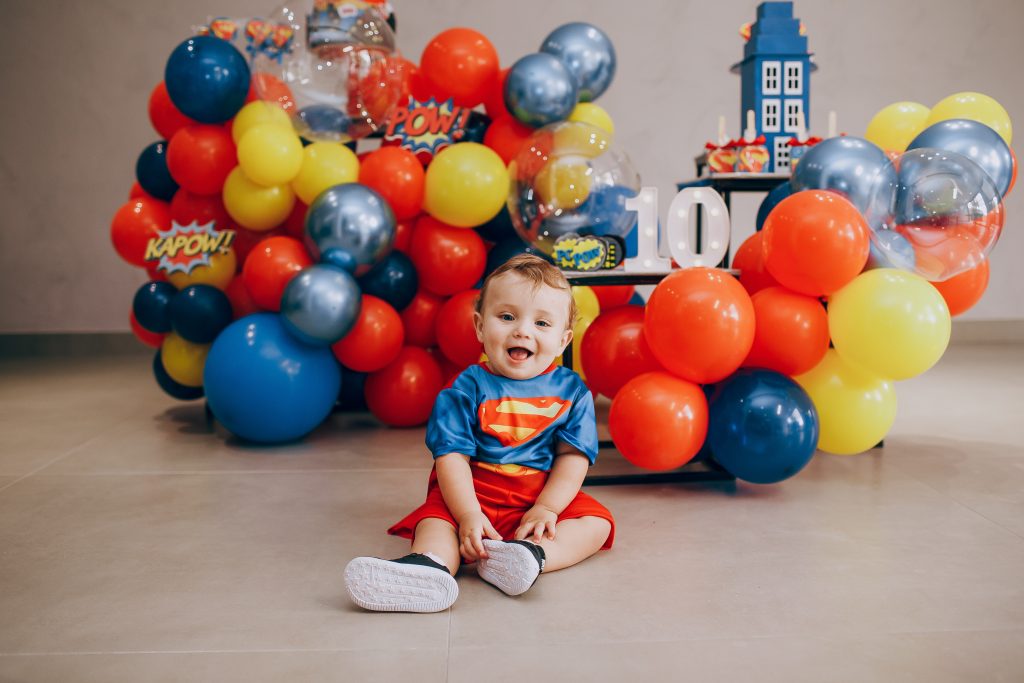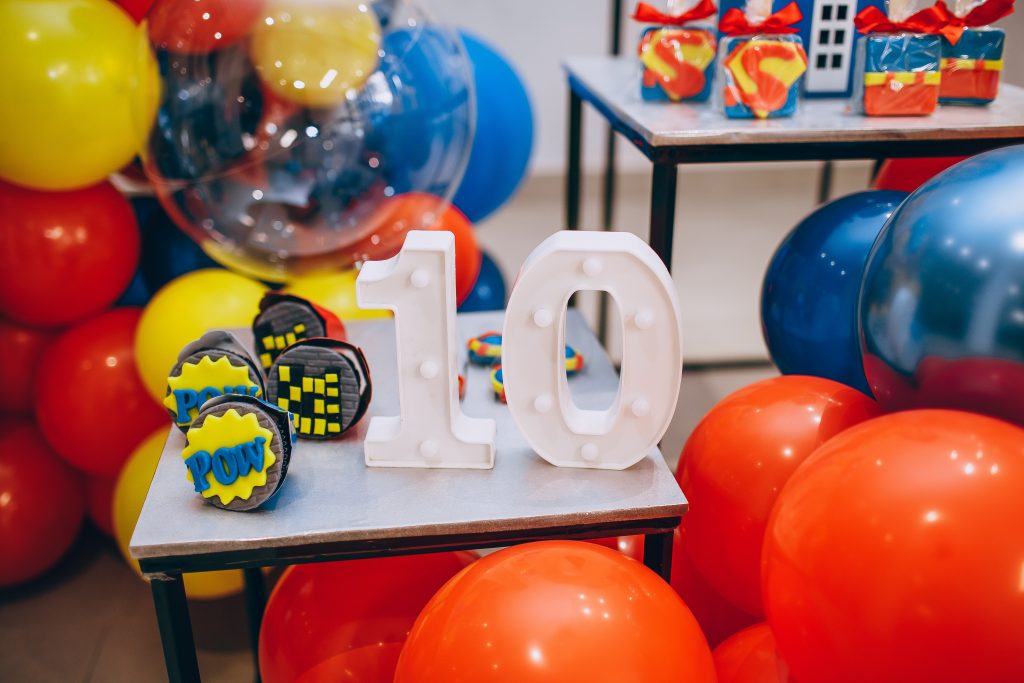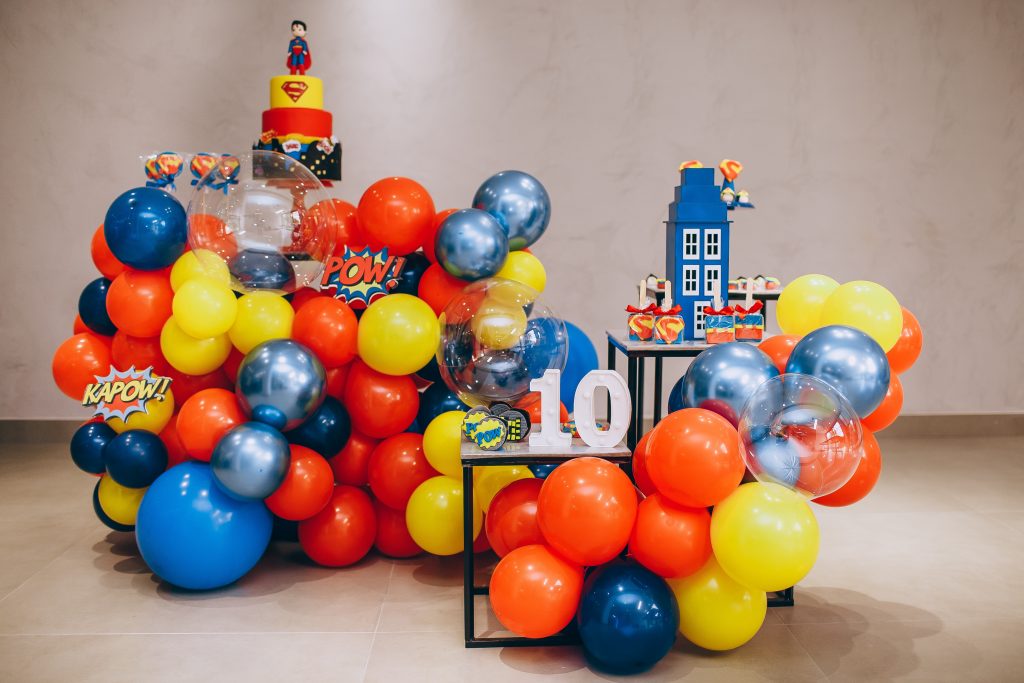 All photos taken by Helena Lopes on Unsplash  and used for inspiration writing this blog post