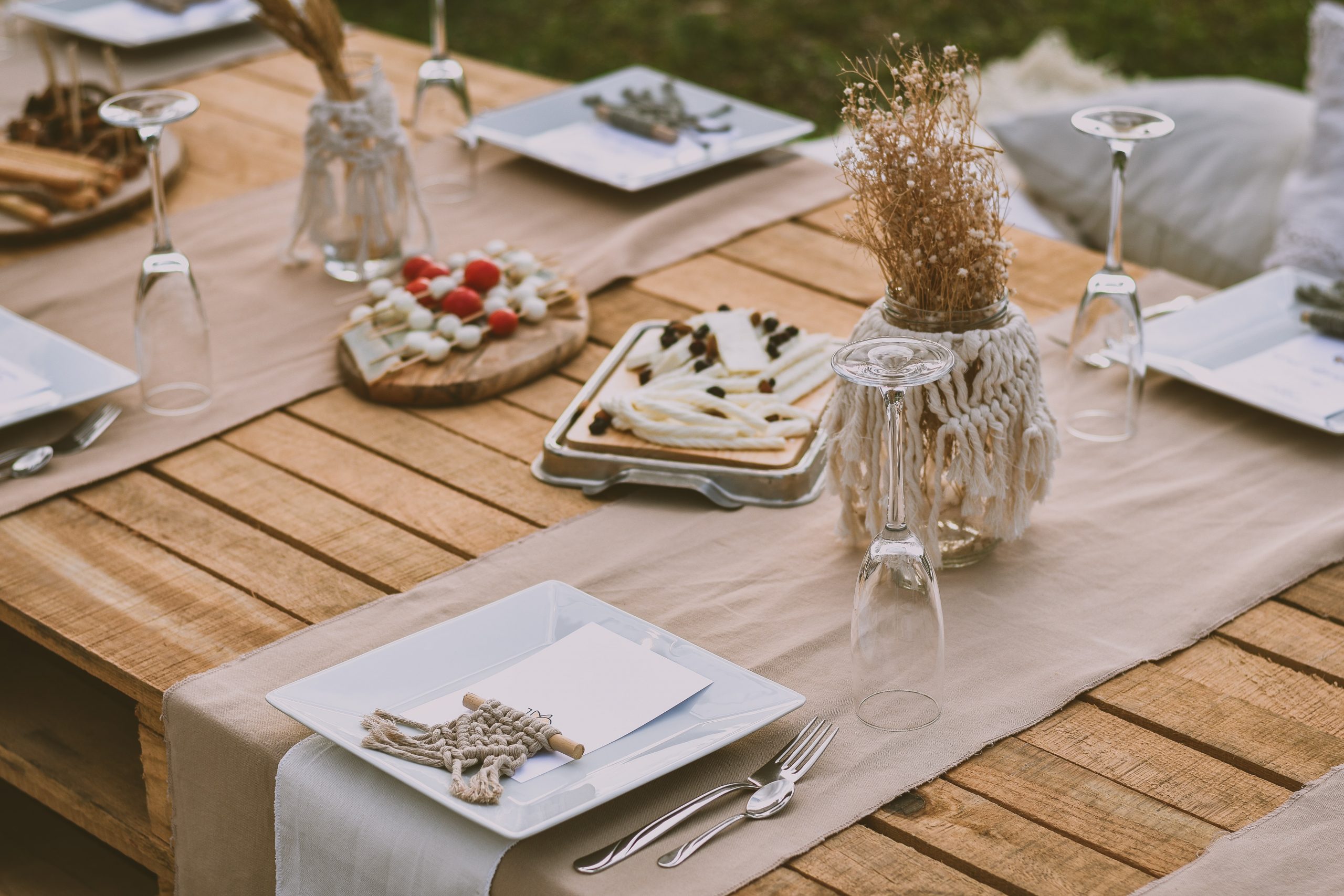 #boho #bohovibes
These hashtags grew in popularity in 2021 and 2022, but are they still trending? The bohemian trend is slowing down but not quite out yet. This theme is still used at bridal showers, baby showers, birthdays and even weddings. The casual vibe will bring out the free-spirited personality in all the guests!
Bohemian Decor:
You can't go wrong with macrame at your boho party. Macrame can be incorporated as decoration, an activity or cute little favors. Pampas grass are also very popular at such themed parties. The airiness and neutral color of the pampas creates a feeling of ease. Think of neutral and earthy tones and natural raw materials.
This bridal shower went with a wood easel to hold their sign, pampas grass, white pillows in different textiles and of course an array of macrame designs featured on a raw wood stand. Another decor piece that could have been used is a peacock chair.
Want to save some money on decor? Rent boho decor located nationwide.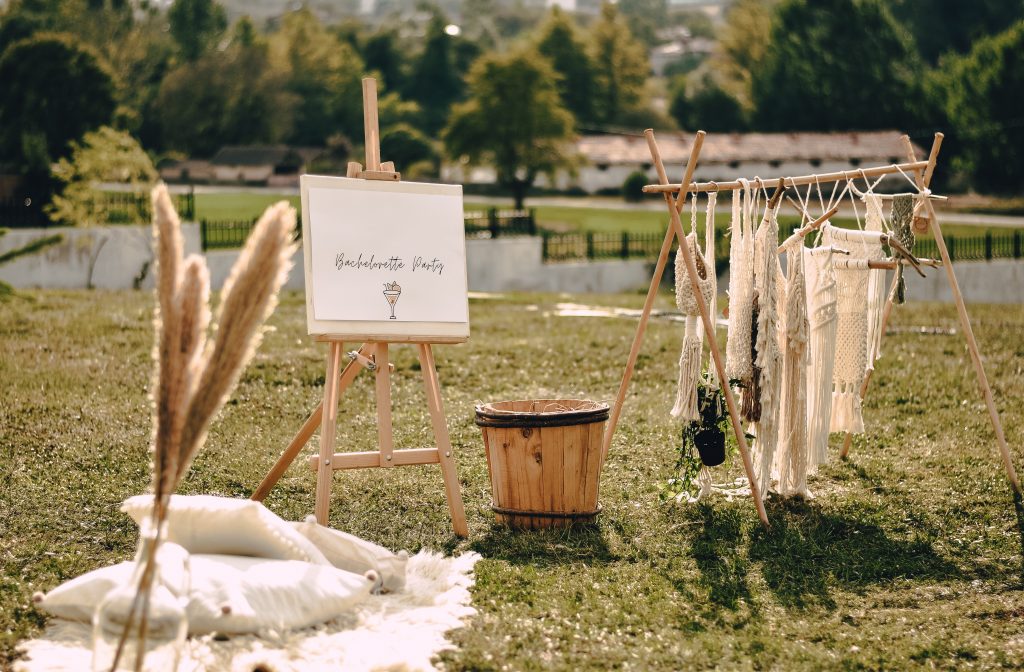 Tablescape:
Setting a fun yet chic table can be easy when you have chosen a theme. A nice wood table, preferably low, is great for floor seating. Don't forget to rent or buy pillows and/or rugs for extra cushion. The linen items can be used as a table runners or a tablecloth if a wood table was not possible to get. Wood slabs can also be used to display food.
Casual Food:
With the casual bohemian vibe, a 5-course meal seems out of place. Some good food options are charcuterie boards, finger sandwiches, a fruit platter and individual desserts. If you decide a cake is necessary, then consider having a naked cake.
Activities:
What does one do at a bridal shower? Some fun bridal shower activities are creating a fun date night activity book, have a dance party, inviting an entertainer such a card reader, and of course opening up the presents. Pinterest is a great source for game ideas.
Attire:
Bride or guest, dressing up in neutral tones is usually the go to.  For a last-minute wardrobe selection, Amazon has great options.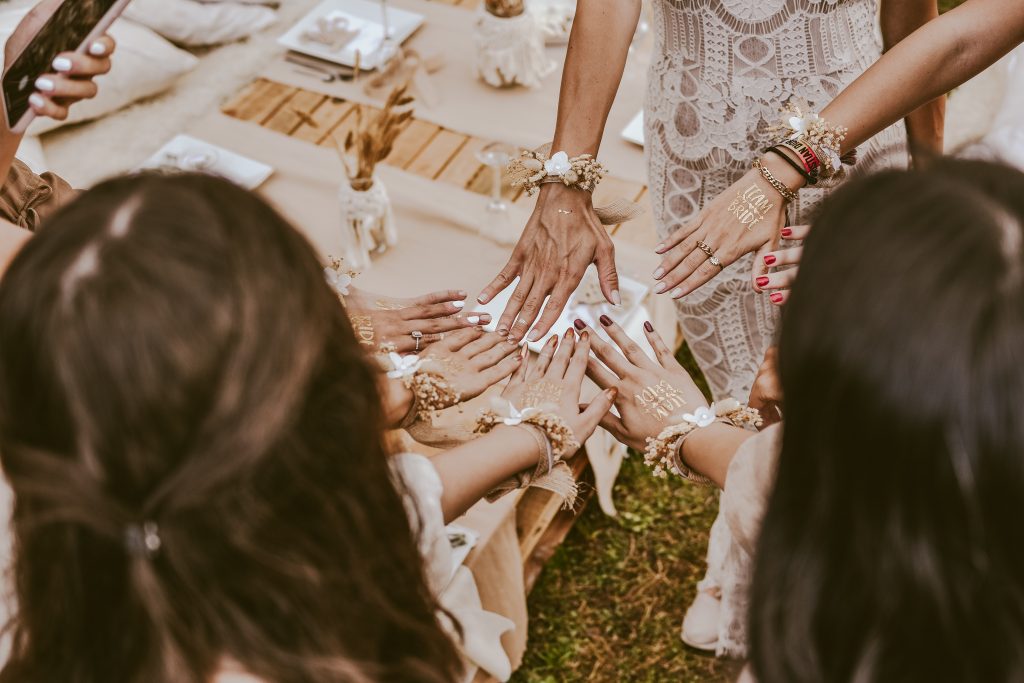 Inspiration for this blog from photos by Ibrahim Boran on Unsplash