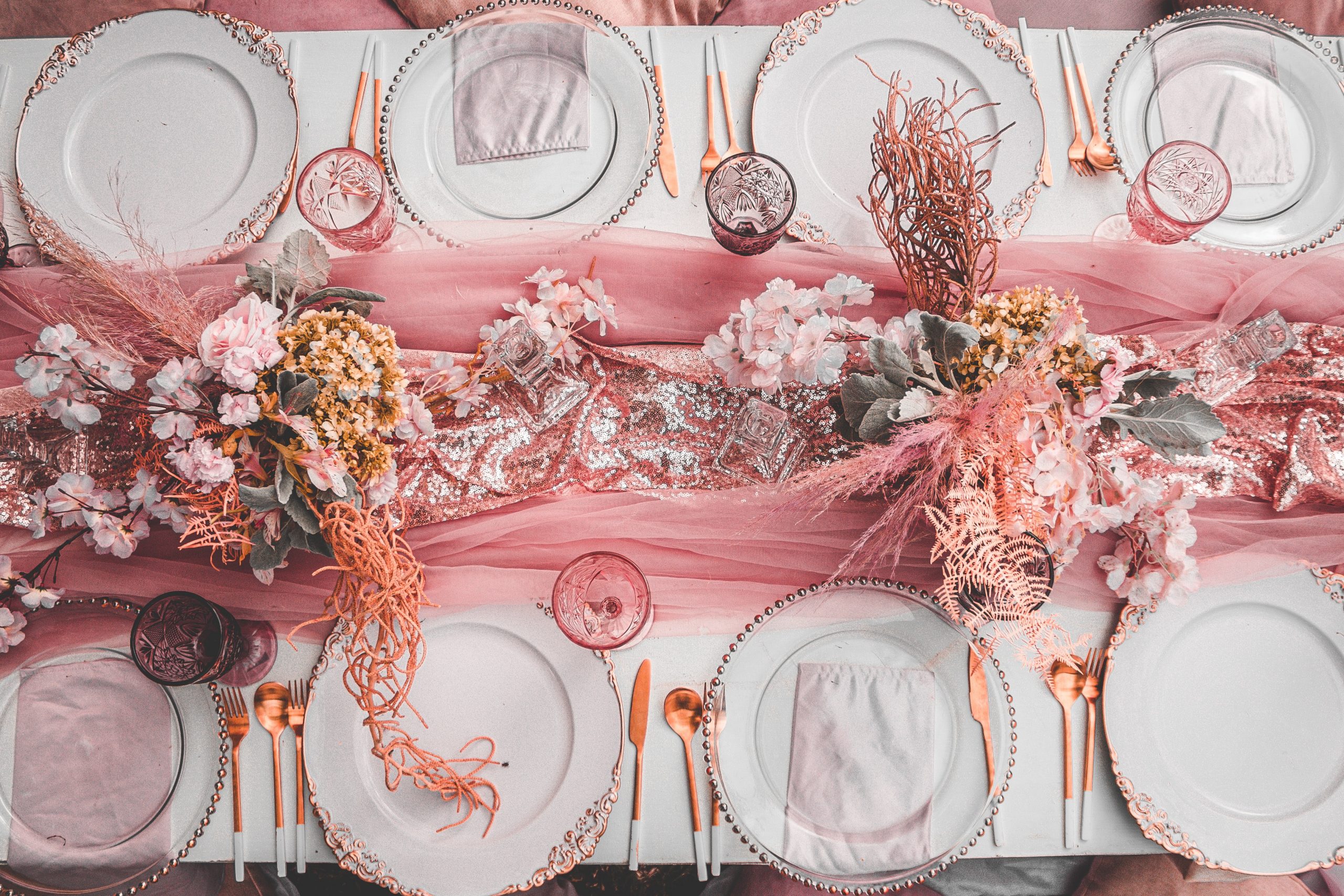 Have you ever heard of Galentine's Day? Galentine's Day is usually celebrated on February 13th, the day before Valentine's Day. On this day you celebrate your gal friends and your friendship, hence why this holiday is called GAL-entine's. There are no official rules to how you need to celebrate but typically its time spent together with the ladies. Whether it's a fun, casual brunch or a spa getaway together, spouses and boyfriends are not allowed to attend.
This holiday has gotten so popular since it got mentioned on the famous show 'Parks and Recreation', that Good Housekeeping stated that "searches for Galentine's Day have increased 400% since 2015". Are you considering hosting your own Galentine's Day party?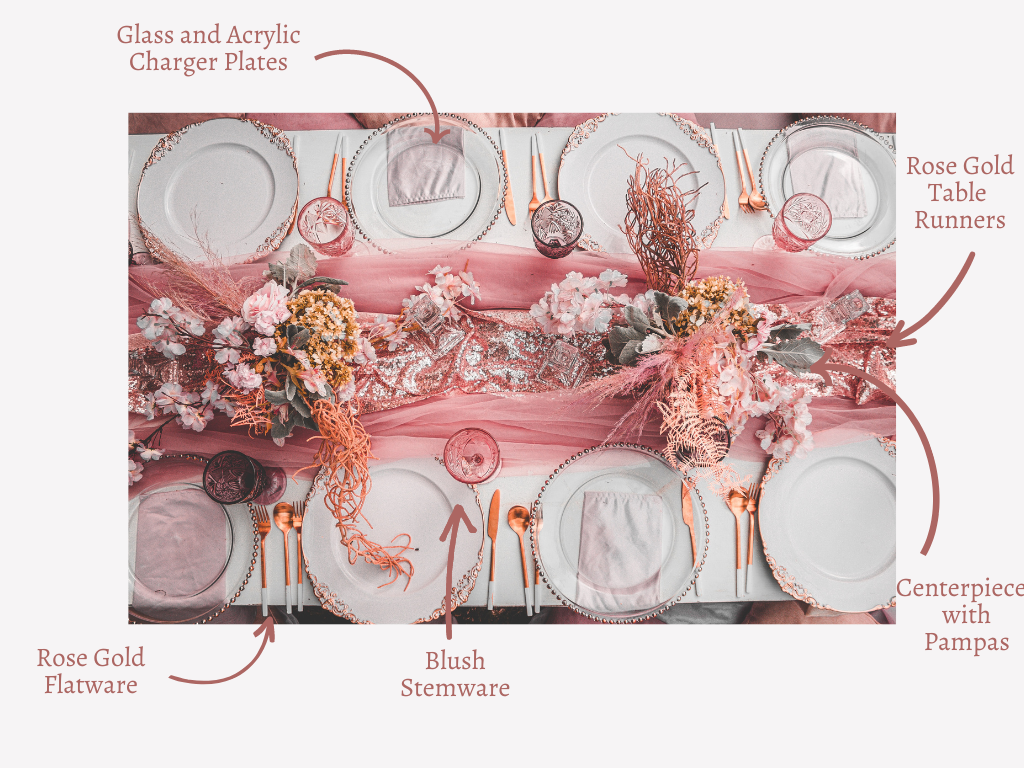 Links to rent the decor: Table Runners  |  Rose Gold Flatware  |  Blush Stemware  |  Charger Plates 
Links to buy the decor:  Sequin Table Runners  |  Blush Table Runners  |  Rose Gold Flatware  |  Pampas  |  Pink Goblets
Click HERE for fun Galentine's Day gift ideas!
Pictures taken by Alba Rebecca