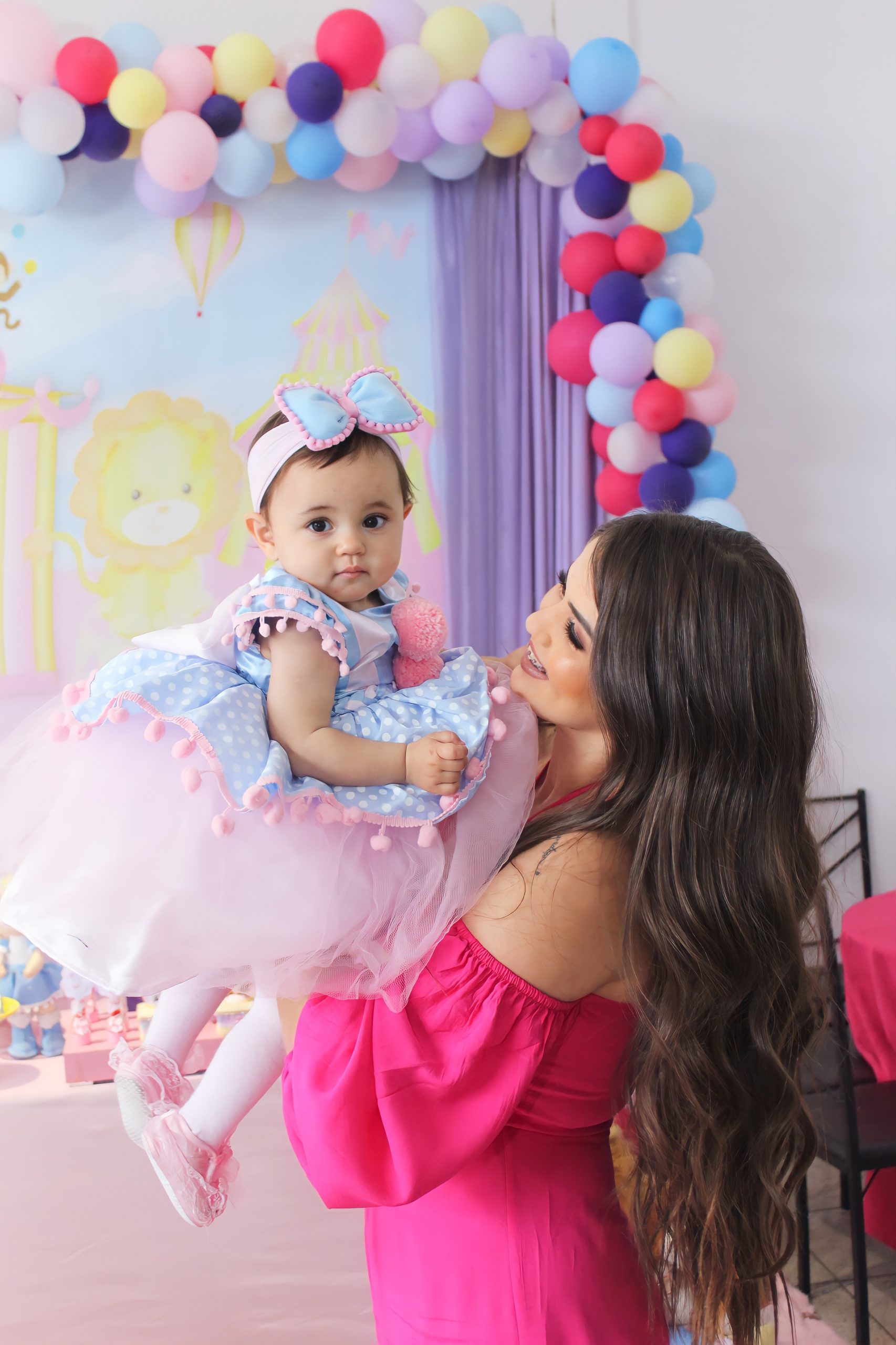 As parents, we cherish every moment of our children's lives, and what better way to celebrate their special day than with a spectacular birthday party! When it comes to planning a party for girls, the options are endless, and the magic is in finding the perfect theme that brings smiles, laughter, and unforgettable memories. Here are four fantastic party themes that will make your daughter's birthday a dream come true: American Girl Doll, Chic Circus, Unicorn, and Ice Cream extravaganza!
1. American Girl Doll Party: A Timeless Adventure
Every young girl has a favorite doll or toy that holds a special place in her heart. The American Girl Doll theme brings these beloved toys to life, creating a magical experience for the birthday girl and her friends. Step into the nostalgic world of American Girl Dolls and embark on a heartwarming journey through history. This charming theme not only captivates young hearts but also provides a meaningful way to teach about different eras and inspiring role models. Transport your guests to an era of elegance and grace with vintage-inspired decorations. Adorn the venue with lace and ribbon, and set up a tea party table, reminiscent of a bygone era. Each guest can bring their beloved American Girl Doll, dressed in period-appropriate attire, adding an extra touch of authenticity to the festivities. The doll fashion show will allow the girls to showcase their creativity and boost their self-expression, as they take pride in dressing up their dolls like never before. It's a celebration of friendship, imagination, and the enduring magic of childhood.
Invitations: Send out invitations featuring American Girl Doll characters or personalized doll cutouts.
Decorations: Decorate the party area with doll-sized furniture, doll posters, and themed table settings. Incorporate pink and pastel colors to create a charming ambiance.
Activities: Set up a mini-doll salon where guests can style their dolls' hair and even get matching hairstyles. Organize a doll fashion show, and don't forget to take plenty of adorable pictures!
Goodie Bags: Fill goodie bags with doll accessories, stickers, and small toys.
Browse American Girl birthday supplies.
Pictures from Unsplash.com
2. Chic Circus Extravaganza: Let the Fun Begin!
Step right up to the greatest birthday show on earth! The Chic Circus theme promises a world of fun and whimsy, where joy takes center stage. This vibrant and lively theme is perfect for the spirited and adventurous souls, ready to embrace the magic of the big top. Create a mesmerizing ambiance with colorful bunting, circus-themed decorations, and a captivating backdrop. Set up carnival-style games and activities like ring toss, tin can knockdown, and face painting to keep the little ones entertained throughout the event. And of course, what's a circus without delectable treats? Set up a delightful candy station and popcorn stand, where the girls can indulge in all their favorite treats. Let their imaginations soar as they embrace the circus spirit and build unforgettable memories.
Invitations: Send out circus-themed invitations with images of acrobats, clowns, and cute animals.
Decorations: Use vibrant colors, such as red, yellow, and blue, and set up a circus tent atmosphere with colorful balloons, streamers, and bunting.
Activities: Hire a clown or face painter to entertain the guests. Set up a photo booth with circus props for fantastic snapshots.
Goodie Bags: Fill goodie bags with circus-themed toys, mini juggling balls, and popcorn.
Browse pastel circus birthday decorations.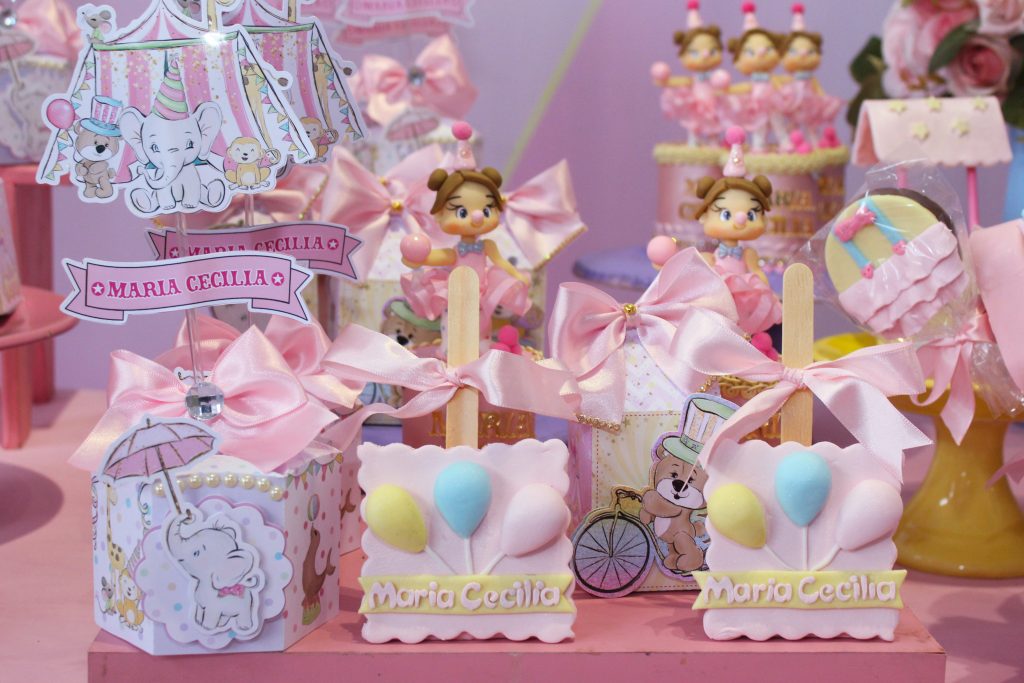 Photos from Unsplash.com Studio Michael França
3. Majestic Unicorn Fantasy: Where Dreams Come True
Enter a world of pure enchantment with the Unicorn-themed birthday party. This magical and whimsical theme is perfect for celebrating the uniqueness and beauty of each little girl. As they step into the wonderland, they'll be greeted by an array of pastel colors, glittering decorations, and, of course, unicorns aplenty. Set up a unicorn craft station where the girls can decorate their own unicorn horns or wings, and watch as their creative spirits soar. A unicorn-themed photo booth will capture the joy and magic of the day, creating cherished keepsakes for all. Don't forget the unicorn-inspired treats like unicorn cupcakes, rainbow fruit skewers, and sparkling beverages. This theme reminds us that in a world where anything is possible, dreams do come true.
Invitations: Send out invitations with beautiful unicorn illustrations and sparkly accents.
Decorations: Use pastel colors, shimmering decorations, and unicorn-themed tableware to create a dreamy atmosphere.
Activities: Organize a unicorn-themed craft station, such as decorating unicorn horns or making unicorn-inspired jewelry. Consider hiring a face painter to transform the guests into unicorns.
Goodie Bags: Fill goodie bags with unicorn-themed toys, stickers, and glittery accessories.
Get inspired and read the full UNICORN PARTY blogpost.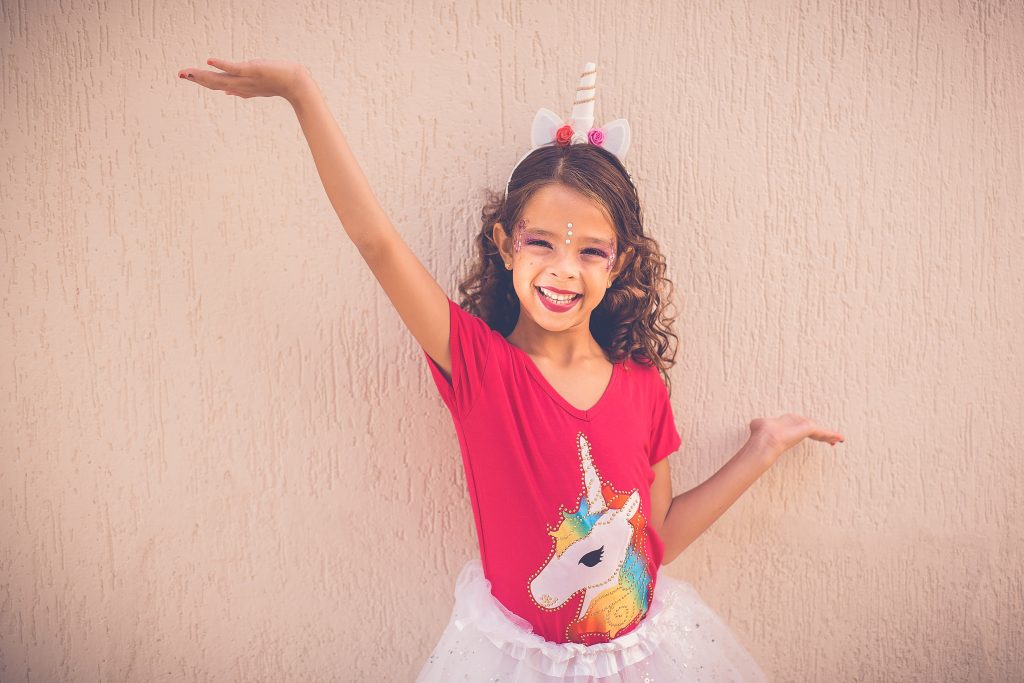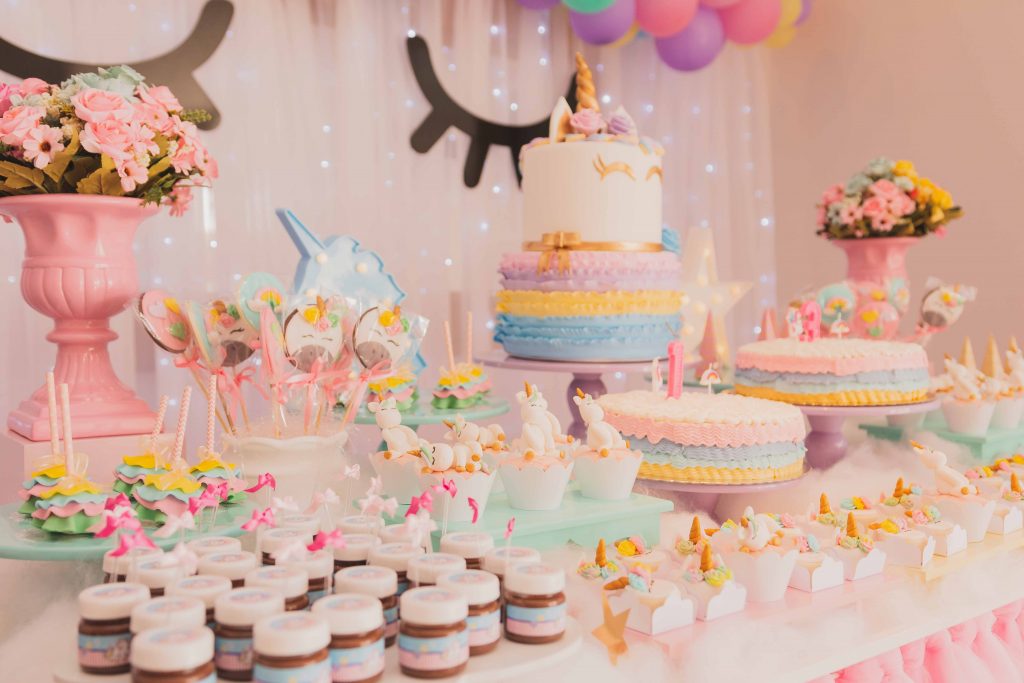 Pictures from Unsplash.com.
4. Ice Cream Extravaganza: A Sweet Treat for All
What better way to celebrate than with everyone's favorite sweet indulgence – ice cream! The Ice Cream theme promises a delectable experience that will delight all the senses. Create a vibrant ice cream parlor setting with colorful decorations, pastel balloons, and a mouthwatering ice cream sundae bar. Let the girls design their own ice cream sundaes with an assortment of toppings and flavors, encouraging creativity and self-expression. Organize fun games like "Guess the Flavor" or "Ice Cream Relay" to add an extra layer of excitement to the celebration. Each girl can also take home a small jar of sprinkles or a mini ice cream scoop as a sweet party favor. This theme reminds us that joy can be found in the simplest of pleasures, and that celebrating life's sweet moments brings us all closer together.
Invitations: Send out invitations with colorful ice cream cones or sundaes.
Decorations: Use pastel colors and decorate the party area with balloons, ice cream-themed banners, and ice cream standee cutouts.
Activities: Set up an ice cream sundae bar with various toppings for guests to customize their treats. You can also host a game where guests have to guess the flavors blindfolded.
Goodie Bags: Fill goodie bags with candy, small ice cream-themed toys, and a thank-you note shaped like an ice cream cone.
Browse ice cream birthday party supplies.
Whichever theme you choose, remember to personalize the party to reflect your daughter's interests and preferences. Whether you choose American Girl Doll, Chic Circus, Unicorn, or Ice Cream theme, let us be inspired to create moments of wonder and joy that will leave a lasting impression on their young hearts. The act of planning a birthday party is more than just throwing an event; it's an expression of love, thoughtfulness, and a celebration of the beautiful souls they are becoming.  So, let us unleash the magic, embrace the joy, and create birthday celebrations that will forever be etched in their hearts as cherished memories of love and happiness. Happy party planning!