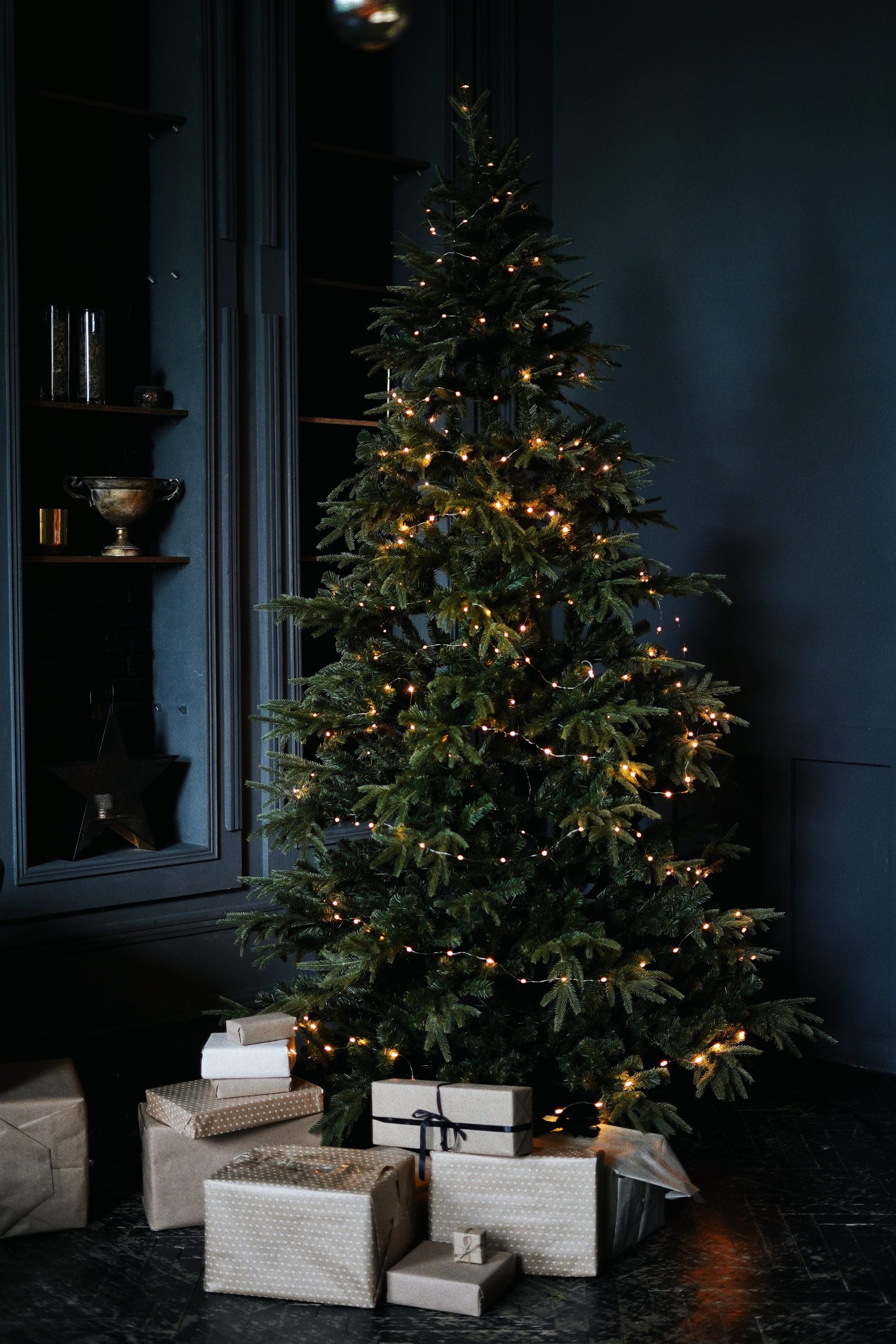 Day 17 – Moody Christmas
Sometimes the green and red bows are just not your style. Get inspired by a moody Christmas vibe with black and earthy tones. Don't go painting your walls black now but recreate this look with minimal Christmas tree decorations, raw wood table, clay and black plates, and bronze candelabras.
Day 18 – Coffee Lovers Gift Ideas
Espresso. Latte. Macchiatos. Iced Coffee. Cold Brew. We all know at least one coffee lover. What should you gift them? The obvious gift is a gift card to their favorite coffee shop. Some other fun gift ideas for the coffee lover are subscription to receive different coffee beans every month, cappuccino cups with Italian vibes, a new Yeti or Starbucks traveling mug or a reusable cloth sleeve that will prevent their hand does not freeze off when drinking iced coffee in the summer. If you love coffee, what would you dream of being gifted?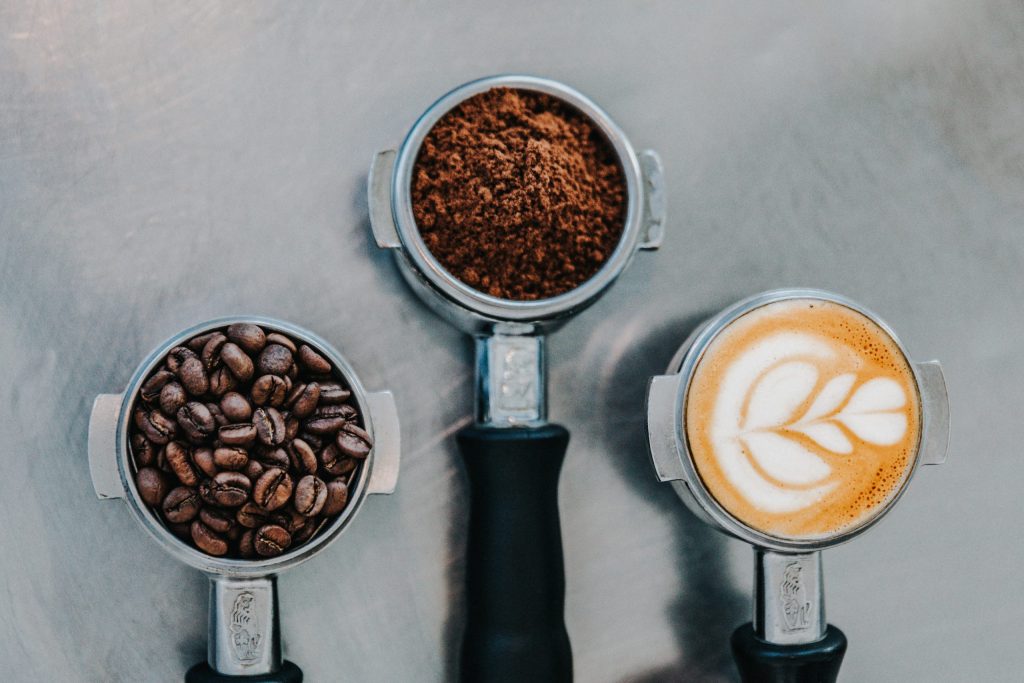 Cappuccino cups  |  Travel Mugs  |  Reusable Coffee Sleeve
Day 19 – Grandparents
Not sure what to do with grandparents during the holidays? If your grandparents are like mine, then walking a long distance is not really an option. Go for a drive and look at decked out neighborhoods with them or just enjoy a fun evening staying and sharing stories, looking at old photos and maybe even playing a quick game of present swap with a twist, all gifts were taken from grandma's house!
Day 20 – Choose Wisley
Did you know pine needles could harm your pets? "Pine trees are toxic for cats, notes Petcha, because they may cause liver damage and can be fatal. If you wish to have a live tree, choose a fir or spruce. Additionally, you should regularly dispose of any stray needles–no matter the tree type–because they're sharp and may be dangerous to your kitty's internal organs" . Think about your pets before committing to a real Christmas tree this year.
Source: Poisonous Holiday Plants to Your Cat | Hill's Pet (hillspet.com)