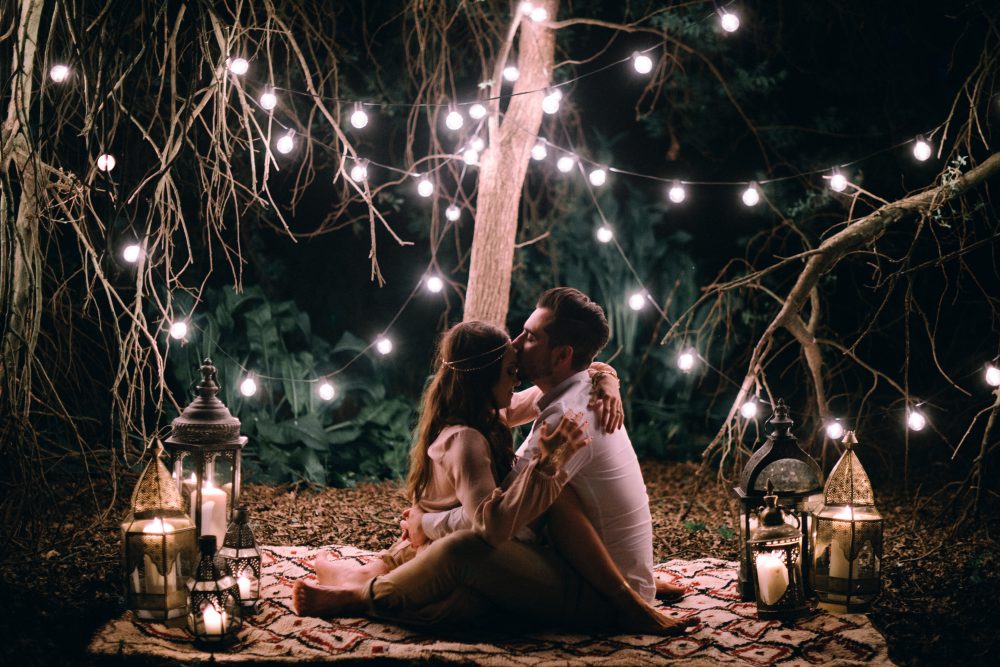 Here at Eventlyst we strongly believe in celebrating all of life's events, not just weddings! Seems like weddings get all the focus but what about wedding anniversaries? They're important too! Both you and your spouse are a little older, wiser and more in love, that is worth celebrating! Marriage is what lasts after the big day. Continually loving, fighting for, and supporting your partner day in and day out is what life is made of. While we love the love on wedding days, we love anniversaries even more. Continually living out your vows should be celebrated too. And that's why we wanted to celebrate Maia and Vlad on their fifth anniversary. A renewing of vows, an intimate dinner party, and a romantic evening together is exactly what five years of marriage calls for. 
Whether it's 5 years or 10 years or whatever it may be, celebrate your commitment to one another and do it in style, maybe even in bohemian style! Bohemian weddings are super popular right now and if you're already married but want to get in on the boho chic fun then definitely have a bohemian vow renewal. 
Boho Chic Dress, Accessories & Outfit

Let's talk outfits! Whether you're looking for a boho wedding dress or a vow renewal dress that is non white the key thing to complete the bohemian style is to have a flowy dress! It needs to be effortless and relaxed. Basically think hippie and adopt the free spirited lifestyle! Also if you're trying to go a bit more fancy then bring on the embroidery and lace. The more the merrier! Same ideas applies towards men's outfits and once again think relaxed and comfortable. If you really want to complete the bohemian style then try going barefoot! If that's a little extreme then at least wear sandals or flip flops 🙂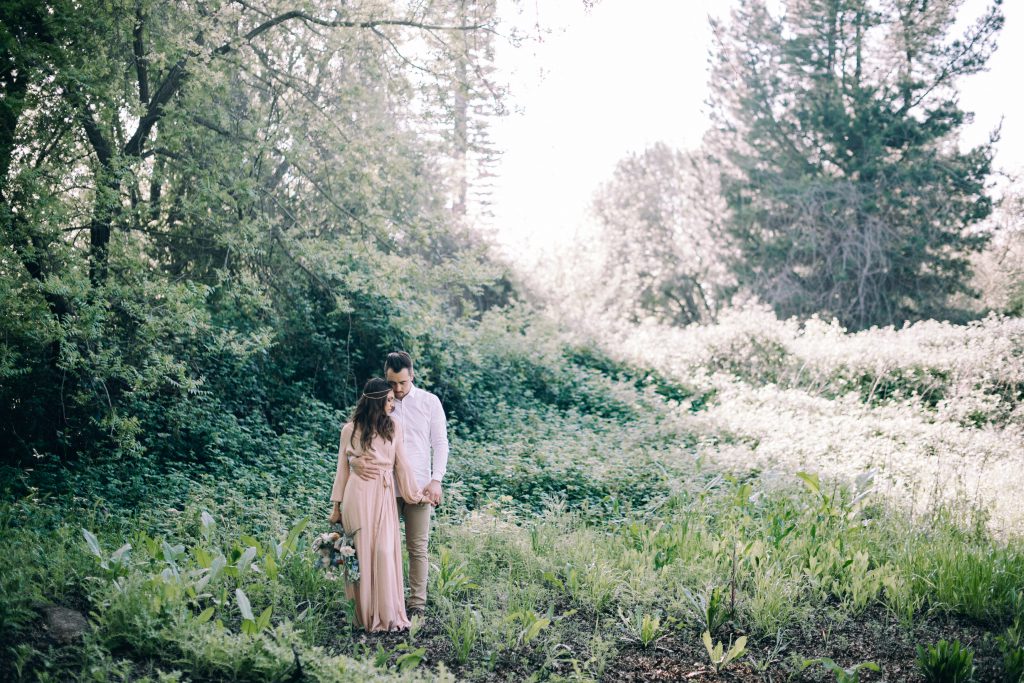 How about accessories? They are a perfect way to truly embody a boho style! For beautiful Maia we covered her from head to toe in gold details and she looked liked an absolute bohemian princess! First of all, let's talk about the gorgeous boho headpiece. It is the perfect boho chic accessory for a bride or for any occasion. She's also wearing a delicate gold necklace and or course bangles! If you're going for the boho style then you absolutely must wear bangles! When it comes to the bohemian look it's very unconventional and inspired by different cultures and eras. There is definitely a hippie vibe but also middle eastern inspiration with the layered jewelry and of course tattoos! For this vow renewal we were very much inspired by bridal henna tattoos and wanted to incorporate them in a simple and chic way. The temporary tattoos were order from Etsy (can also be found on Amazon) and looked absolutely stunning on Maia's olive skin tone!
Boho Style Florals 
Flowers are another major way you can incorporate the bohemian style. We love love love working with Anastasia from Walnut & Main! She is able to perfectly create boho style bridal bouquets and floral arrangements. The key thing is to keep the florals relaxed and organic looking as if they are growing in a garden. You also need to consider the color palette; instead of having one, two or three colors you need to have a wide range of complementary colors that again create a free spirit and garden look. And of course, you can't forget about having luscious greenery!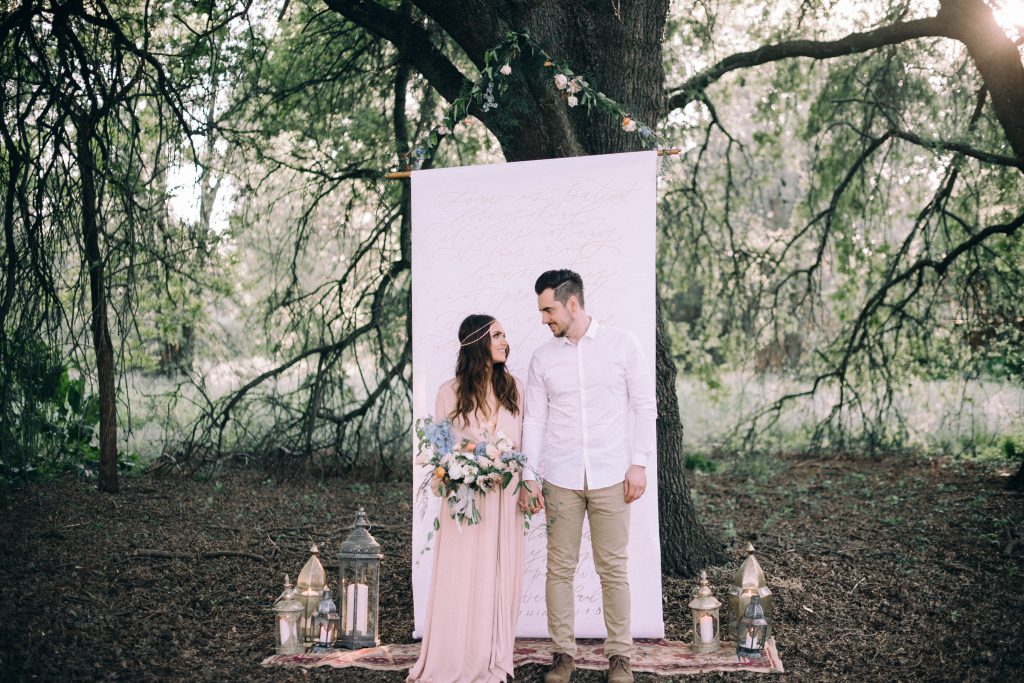 Calligraphy 
Whether you're planning for boho wedding or vow renewal you need to have calligraphy! The gorgeous work done by Ashley Baumgartner paired so well with the overall airy and effortless look we were going for. The beautiful part of having custom calligraphy is that you can make your event very personalized and truly reflect you and your love! The ceremony backdrop was handwritten by Ashley and it was the couple's favorite love poem. Having written out vows of course is an absolute must at a wedding or vow renewal but we decided to take it a step further and use scrolls to add more of a middle eastern and bohemian touch. The vows turned out so beautiful and eclectic on the stained scrolls!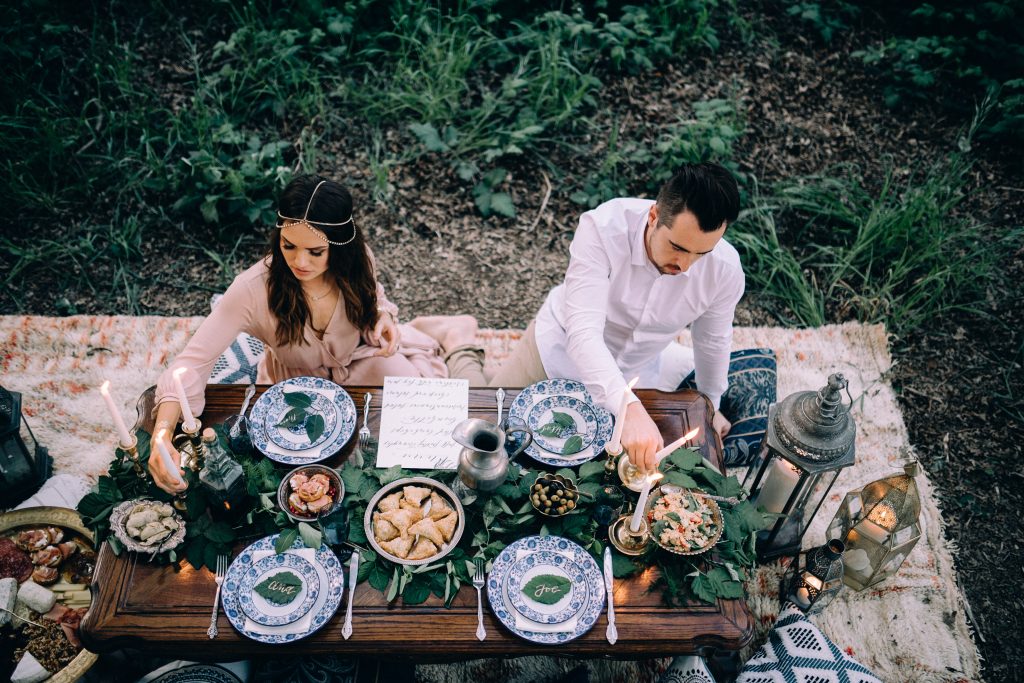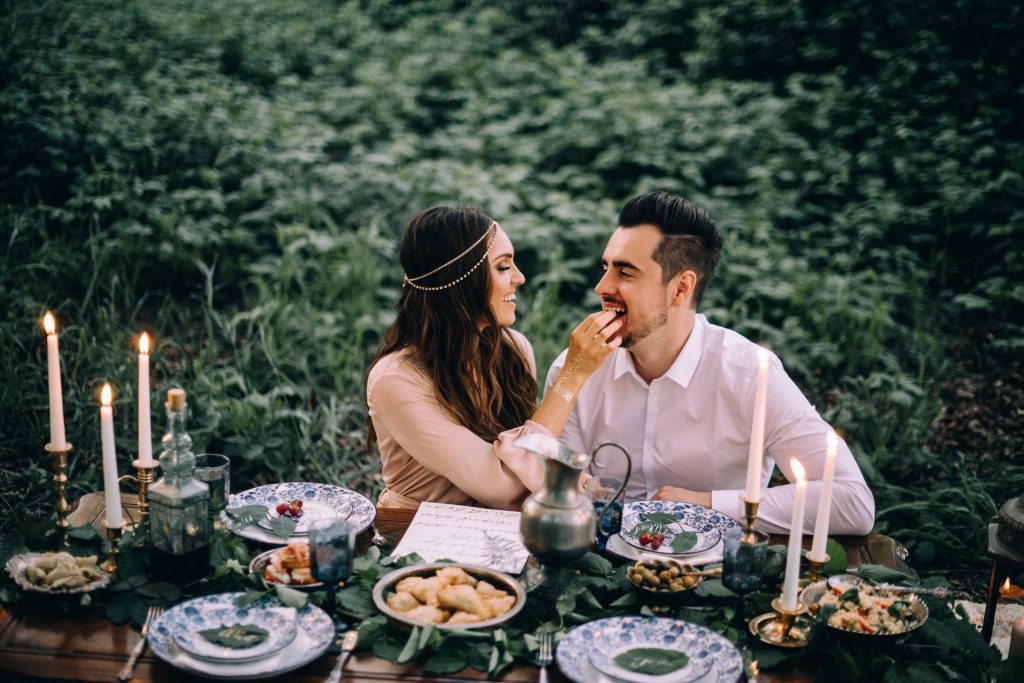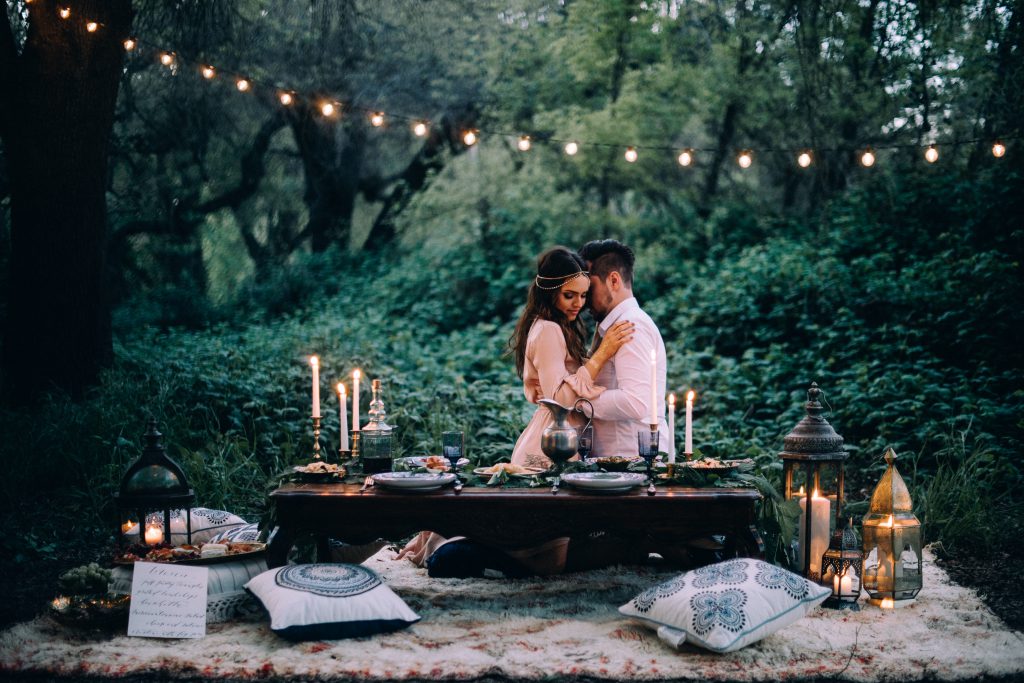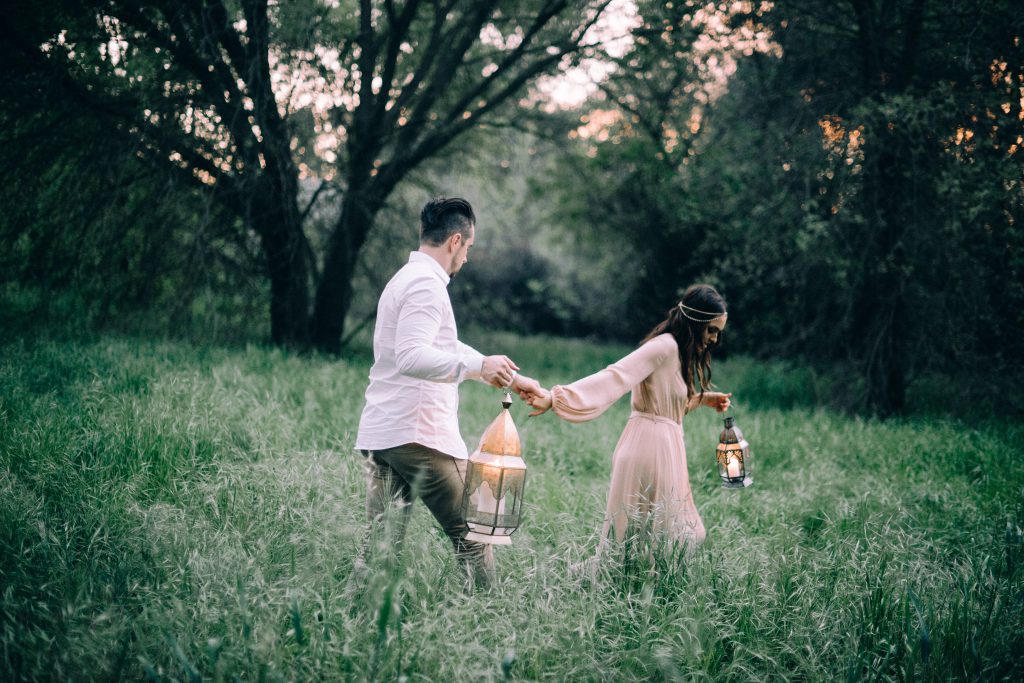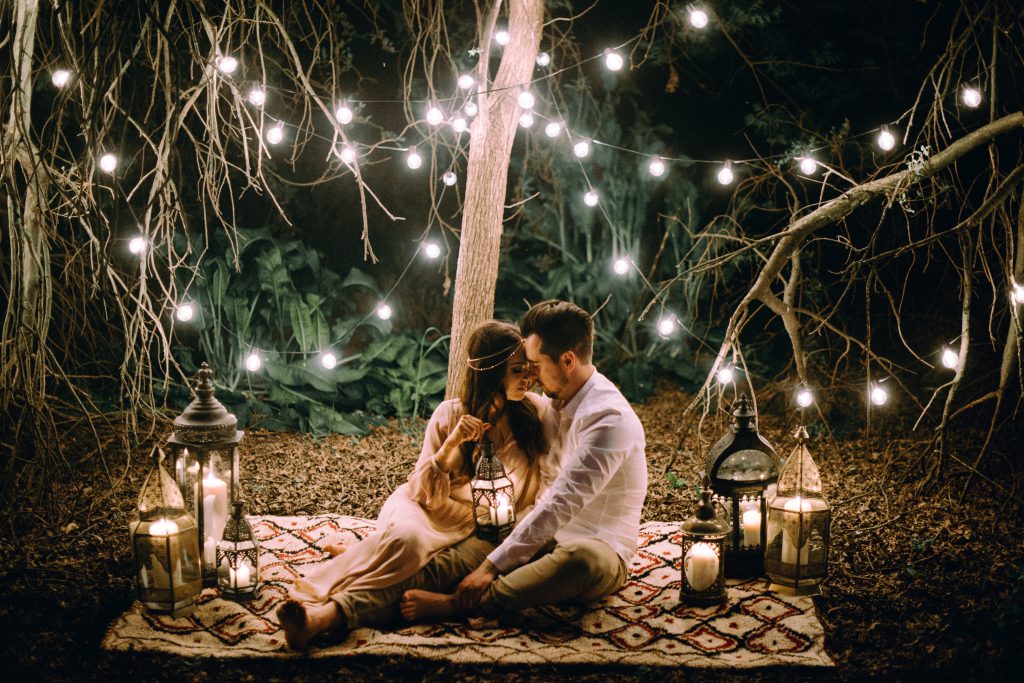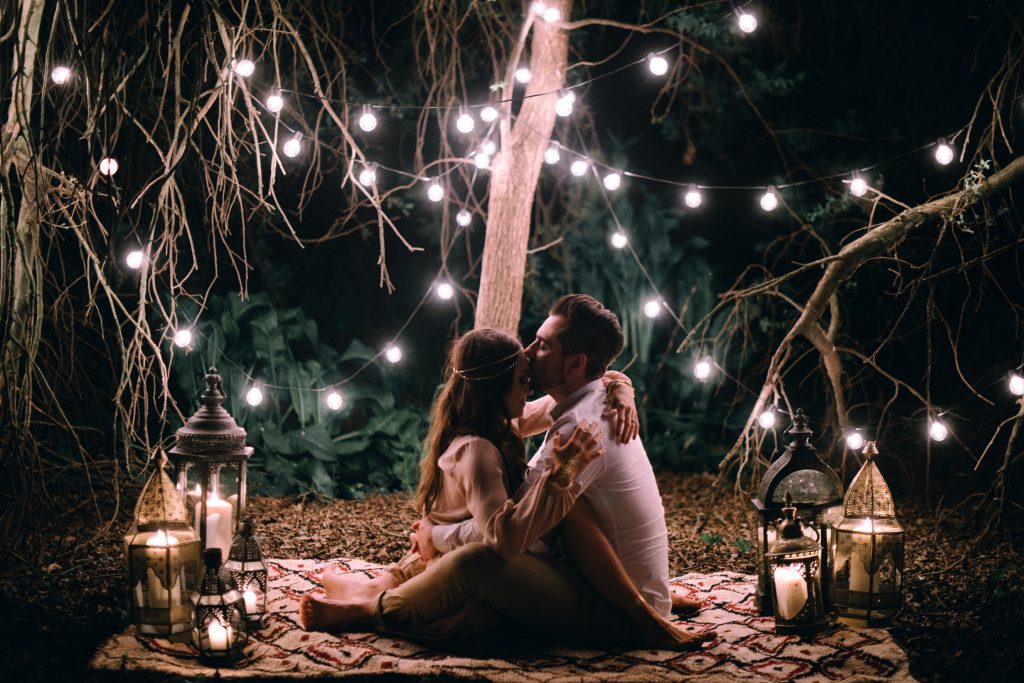 Decor: Eventlyst
Scrolls: Etsy