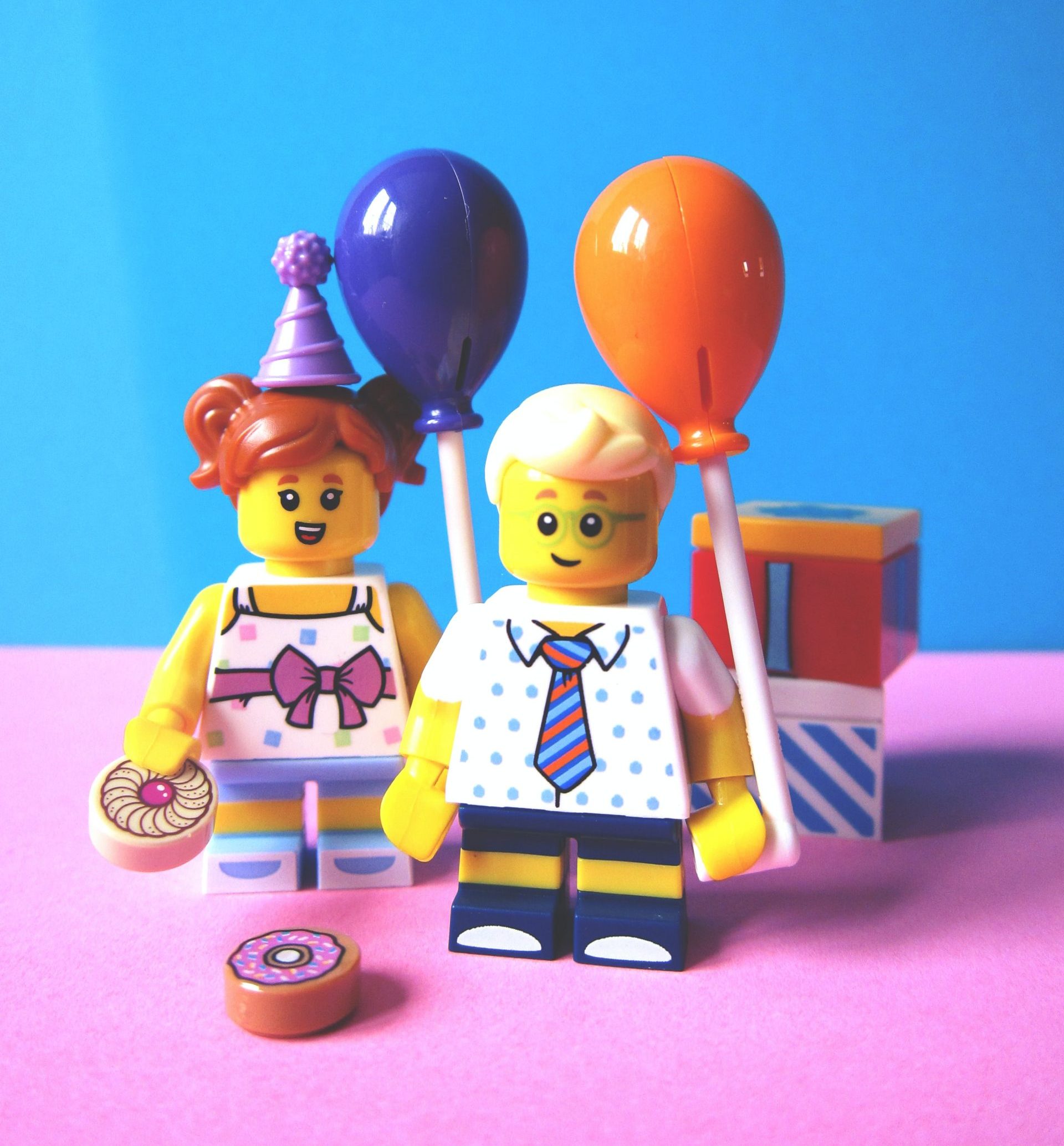 One of the most pain inflicting toy a child could enjoy playing with is Legos! If you don't believe me, walk through a room scattered with Legos with no socks on. I DARE YOU. Legos created a fun toy that really allows kids imaginations to run wild which makes it a fun and interactive party theme for your little one. From the birthday cake to the favors, we've scoured Amazon and found the best items for your Lego themed party!

Birthday Attire:

The Lego man has evolved over the years and once the Lego movie was produced, Lego created lots of fun characters. You can find lots of fun Lego costumes on Amazon. Too old for costumes? You can also order a fun custom birthday shirt that you child can wear time and time again.
The Lego Menu:

Red, blue, yellow and green are the staple Lego colors. Incorporate these colors in the drinks, jello, and rice Krispie's. Have you seen the Lego shaped candies? They will go perfectly with the theme.
Tablescape:
Kids tend to get messy so a plastic tablecloth will be a better choice compared to a linen tablecloth. Use yellow cups with hand drawn faces, colorful plates, and fun napkins. You can create cool centerpieces with lego pieces you have at home and save some money at the same time!

Favors:
Favors are a great way to thank your friends and family for taking the time to come over and celebrate with you. Some cool favors are pre-packaged Lego sets, Lego Sunglasses and Lego lollipops.
Entertainment:
Since Legos are a classic kid's toys, finding fun Lego games is easy. Super-size those Legos and have kids build houses or fort with large Legos or buy pre-sorted lego packets and see which team can build their figurine first. Place Legos in a jar and whoever guesses the right amount or close to it gets a prize. After a day of fun, rent or buy the Lego movie (suitable for older kids) for the kids to settle in and watch while finally have a moment to yourself.

DIY:
Since you most likely have Legos at home, some easy DIY ideas are building a rectangular utensil or napkin holder, or a large Lego number as a centerpiece or small version for a cake topper. Another idea is to add faces on yellow cups or yellow balloons to look like the Lego man.
Desserts:

Don't forget about balloons, a creative backdrop and a pinata!