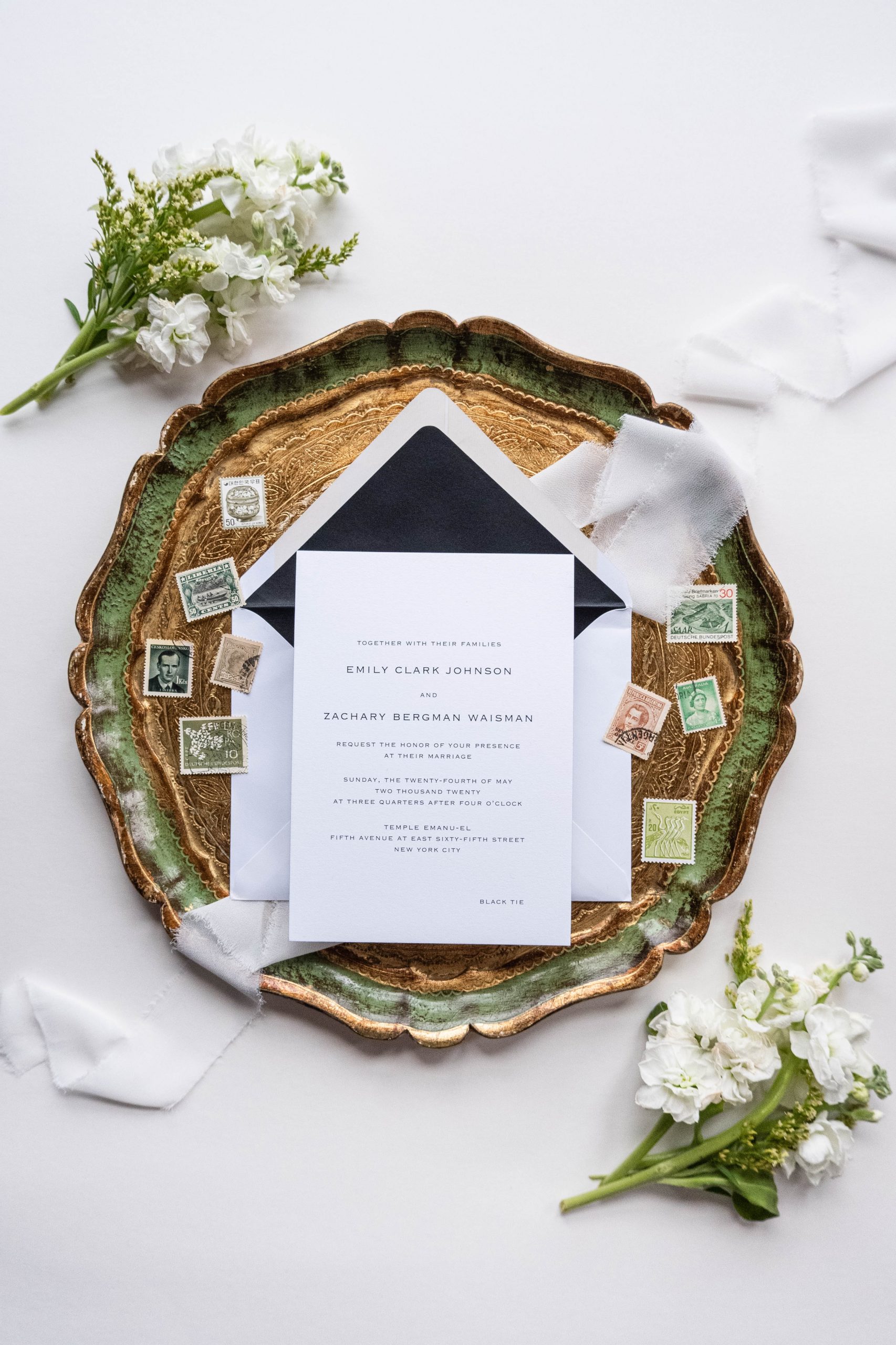 You are counting down the days and before you know it's your wedding day! You checked all the checklists and you believe everything is ready, but is it? Here are 10 last minute items you need to take to or have ready for your wedding day.
WEDDING RINGS:
This might be an obvious answer but sometimes in the rush of things we are focusing more on the wedding dress or the venue being ready. Whether your ring boy is carrying the rings down the aisle or a groomsmen keeping it safe for the wedding, make sure you have a responsible adult take charge of keeping them safe till the time you say "I do".
DEODORANT:
Nerves mixed with excitement is paired with sweating. A stinky bride or groom is not a fun way to remember the wedding day. Make sure to have deodorant handy but double check not to have white reside on your armpits before walking down the aisle. You might need some for after a night of dancing on the dance floor.
PHONE CHARGER:
Storytime…I forgot to charge my phone the night before the wedding and when the hairdresser arrived, she couldn't get into the venue where we were getting dressed for over an hour! She called numerous of times and knocked on doors but unfortunately, I couldn't answer since my phone was off and no one was around to answer the door since it was 4am. In my defense, she did come extra early, so we weren't expecting her till 5am. Keep that phone charged!
HANDHELD STEAMER:
After hours of photos and then driving to the venue, yours or your bridesmaid dress can get wrinkled (depending on the fabric). A quick steam will straighten out all those wrinkles before walking down the aisle.
MARRIAGE LICENSE:
Unless you're getting married in Las Vegas and "Elvis" has a marriage license handy, you might need to go to your local courthouse and get a marriage license. Don't forget to bring your ID! Coordinate with your officiant on who will bring the papers to the wedding.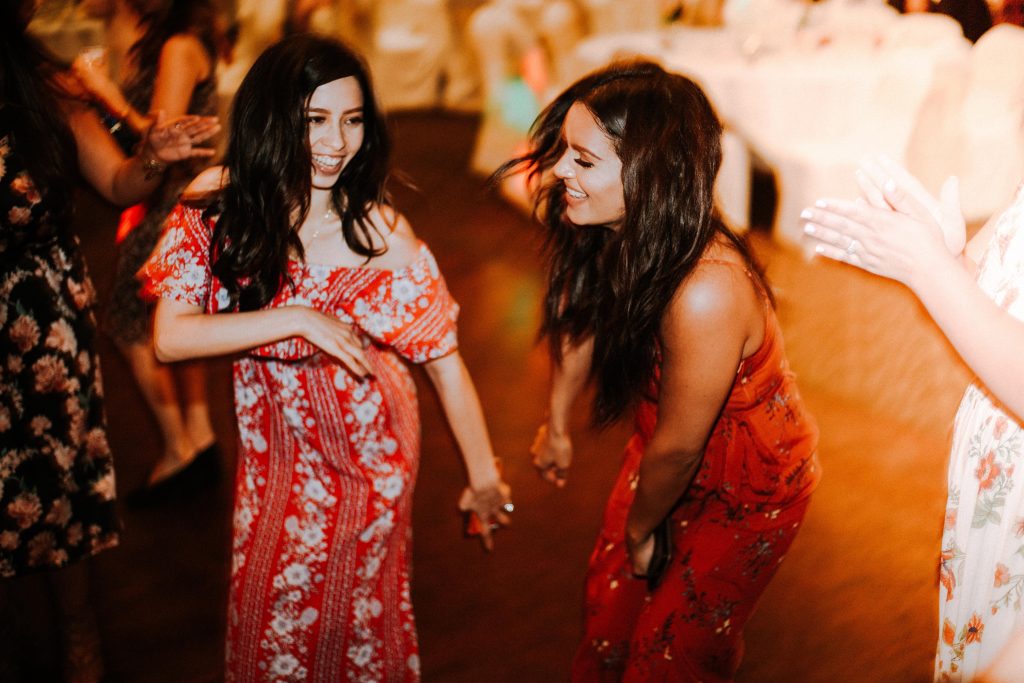 BACK-UP SHOES:
You might walk down the aisle in beautiful white heels but dancing in them will be a pain. Purchase and pack comfortable dancing shoes to minimize the chance of blisters by the end of the wedding day!
CAKE SERVING SET:
I know of a mother-of-the-bride that had to run to Wal-Mart last minute to buy a cake cutting set before the wedding. Be prepared and buy one in advanced.
OVERNIGHT BAG:
Plan ahead to where you are ending the wedding day. Are you going to a nearby hotel or booking a honeymoon suite at the venue? Don't forget to pack an overnight bag with essentials and a comfy robe and slippers to wear.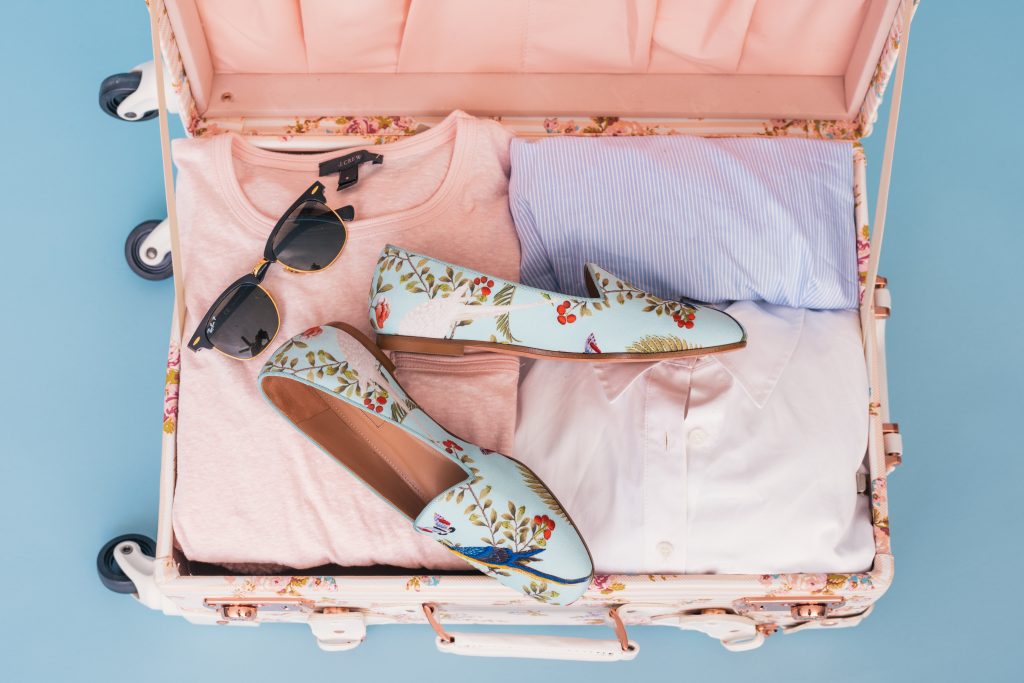 CASH OR CHECK:
Usually, vendors are paid in full by the wedding week but occasionally you have a written agreement you will pay them only after the service is completed. Make sure to grab extra cash or a checkbook to pay that DJ or day-of coordinator for their services.
WEDDING INVITATION:
If you haven't seen the beautiful and creative wedding flat lays photographers can take, GOOGLE IT. Grab an extra wedding invitation for the photographer to snap a memorable flat lay photo including your wedding invitation. If this is something that you are interested in, make sure to let the photographer know ahead of time.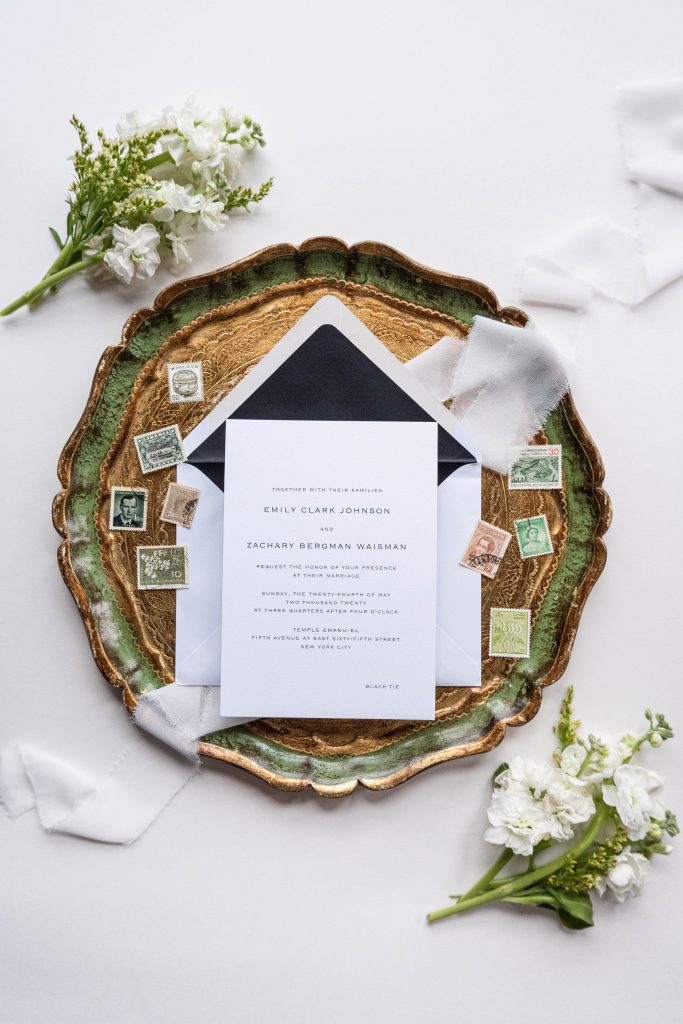 BONUS TIP:
Emergency Kit: Unfortunately, you can't prevent disasters. On my wedding day my wedding bouquet got my wedding dress dirty in the bust area. Don't believe me? I have pictures to prove it. We had a sewing kit handy and pinned down one of the ruffles over the spot. Look over our list and make sure to pack a wedding day emergency kit just in case an emergency arises. This can be done at least a month in advance.
Pre-made wedding kits available also on Amazon.
EMERGENCY KIT ESSENTIALS:
-A vendor list with names and numbers
-phone charger
-safety pins
-scissors
-double sided tape
-spot remover or white chalk
-small sewing kit
-lint roller
-corsage pins
-Advil or Tylenol
-allergy medication
-band aids
-hairspray
-hair pins
-water with straws
-light snack
-lip stick
-nail polish matching the brides and bridesmaid's nails
-deodorant
-tweezers
-Q tips
-tissues
-breath mints/mouthwash