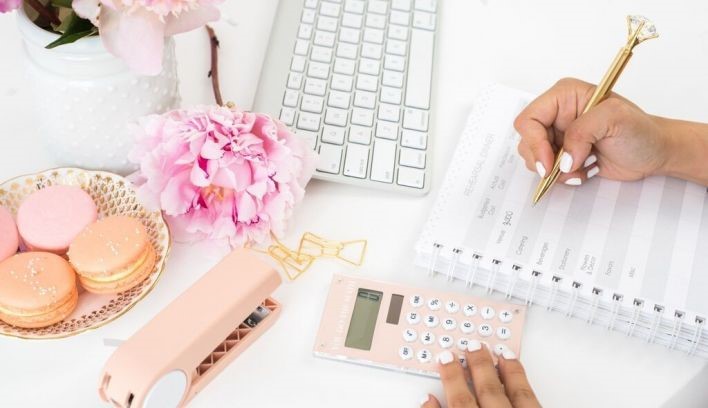 So you finally said "yes!" Now what? We have compiled the 15 best wedding tips we could find to get you started and help you ace your wedding planning!
Wedding Tips – Getting Started
Don't leave your partner behind
As you jump into your planning and decision-making don't leave your partner in a lurch when you speed off with your ideas. Take an evening or make a date to talk over the general ideas of the wedding, crowd size, color/style, and date. Even if you might have had a detailed plan since you attending your first wedding as a kid, your partner might have their preferences as well. Compromise is key to lasting marriages and it starts before you say your vows.
Start Organized – Stay Organized
Two things—an email and a binder. Organization will keep you sane. Create an email for your wedding specifically to handle RSVPs and vendor communication. It's insanity to dig through your personal emails and worry about missing important info when you are hoping to keep your wedding planning stress-free.
Then, grab a sturdy binder and print yourself a wedding planning schedule. This baby will help you do things one by one, in a logical order, so you don't take on too much too fast and end up with everything snowballing around you. Search the online wedding guide world for a sample schedule. Take a few moments to customize the list to your specific style.
Having a schedule will help you avoid hiring any vendors before you've confirmed your date; designing your cake before you've designed your flowers; as well as overlooking something that needs to be booked ahead of time.
Also, this binder will be great for keeping vendor confirmations, receipts, and other handy items that may come handy in a bind.
Get Inspired
For many, the wedding process is a first-time ordeal. Before going full force into wedding prep, gather inspiration by setting a board on Pinterest or grab a bestie and hit the Bridal magazine rack at the local Barnes & Nobles. You don't want to end up settling on main ticket items and later regret finding an idea that more completely encompasses your dream wedding. By exploring you'll be able to fully personalize your wedding by being aware of all the possibilities out there. Pin, snap, cut and stash away for reference!
Check Your Budget
Balancing your budget is key to getting what you really want from your wedding. Begin by assessing the main details, like your wedding gown, event rentals, the invitations, the flowers, the venue and the video/photographer. Make a list assigning each item a number of 1, 2, or 3 according to importance to you—one being the must-haves and three being the areas where you are lenient. Spend your money in your 1st tier and compromise on your 3rd tier. For example, if an exclusive ballroom and a jaw-dropping gown is your thing, you may have to choose in-season flowers arrangements and simpler invites.  Getting your rentals from For The Love Of Parties will help you get more bang for the buck and allow you to splurge on on your honeymoon instead! 🙂
Wedding Tips for Managing Guests
Pick a size
Before jumping into your venue search, settle on how many guests you would like sharing your special day. You want to be sure that there is room for your entire group. Make sure you also plan space for the tables, bustling waiters, the band and a cake table.
Be aware that about 10 to 20 percent of the people invited usually will not attend. This, of course, fluctuates depending on the location, amount of out-of-town folks, the time (vacation/holiday plans) and the season (think sports aficionados).
McGuest & Sons
The invitee's entourage. For budget reasons or personal preferences, you may have to make choices on how to deal with the tiny loved ones if they are not your desired guest. Avoid allowing some families to bring kids while excluding others. It is a recipe for hurt feelings. The exception being, if the children are in your bridal party, of course. Although many weddings accept kids with open arms, there are various other options in regards to children: you can have a "grown-ups only" wedding or you can include immediate family only; or, you can hire a childcare service to provide daycare nearby.
VIP the List
If you are looking to trim your list for either budget or personal reasons (uncomfortable with a big crowd), a good VIP list will do the trick. Create a list placing immediate family, the bridal party and best friends on top; then list the extended family and close friends you really want there. Below, place your parents' friends, neighbors, coworkers and so on. Start trimming your list from the bottom up until you have reached a suitable number of guests.
Wedding Tips for Your Wedding Venue

Setting a Perfect Date
To avoid traffic and booked hotels check the area calendar to know beforehand if your wedding date falls on the same day as a sports game, conference, charity event or other local events.
Keep in mind that, Friday and Sunday weddings often cost about 30 percent less than Saturday weddings. Also if looking for a bargain, calling closer to your wedding day can score you a discount from venues looking to fill up empty slots.
Weather to be or not to be
When selecting a venue, keep in mind the potential effect the weather or season might have on your day. Aside from obviously having a plan B for unexpected rain at an outdoor venue consider the weather temperatures. Guests have been noticed to slip away early from outdoor weddings during the summer heat wave and poorly heated winter receptions. Insects (flies, mosquitos, and gnats) also add their charm during certain times of the year. Consider including bug spray in guests' gift bags or hiring a pest control service to relieve the problem.
Time for Set-up
As you book your venue, factor in ample time for setup. Take time to ask the booking staff what you people can come in to begin setting up. Ask if it is possible to do it the day before.  At the very least the book entire wedding day, before the event starts to set-up.
Wedding Tips for Your Vendors

It Pays to Ask the Pros
Ask your wedding vendors for recommendations of other vendors. They know what works and what doesn't. A venue manager can tell you which band packs the floor and a photographer can tell you which florist's blooms make your bouquets pop. A For The Love Of Parties vendor can tell you where to score some of the best deals from personal experience as well and give you a few wedding tips of their own. Vendors are also a great source of advice when debating the reality of an idea, figuring out what will and won't work. They will also be able to tell you or any restrictions, such as flash photography or bare shoulders prohibited in houses of worship or if you are permitted to place tent stakes in the lawn.
Document It
Create a section in that three-ring binder for all your correspondences with the vendors including agreements, receipts, notes from your meeting, magazine cut-outs and photos you want vendors to see. Print this article Keep record any changes in your contracts either in writing or with a confirmation email, you don't' want to assume all is set and get surprised when a word of mouth agreement falls through by the time the actual day rolls around. Aside from having their contact info in the binder, save important vendor numbers in your cell phone. You can also download a wedding planner app to have your planning info with you at all times should an emergency arise.
Plan for Crew
When giving your caterer the headcount, avoid unnecessary expenses by making sure you have counted in the vendors and staff/assistants.  Getting charged an extra fee for 20 additional meals isn't budget friendly (especially if it's lobster tail). For those serving an expensive dish, you can request a hearty but less expensive meal for the staff instead.
Wedding Tips for Just You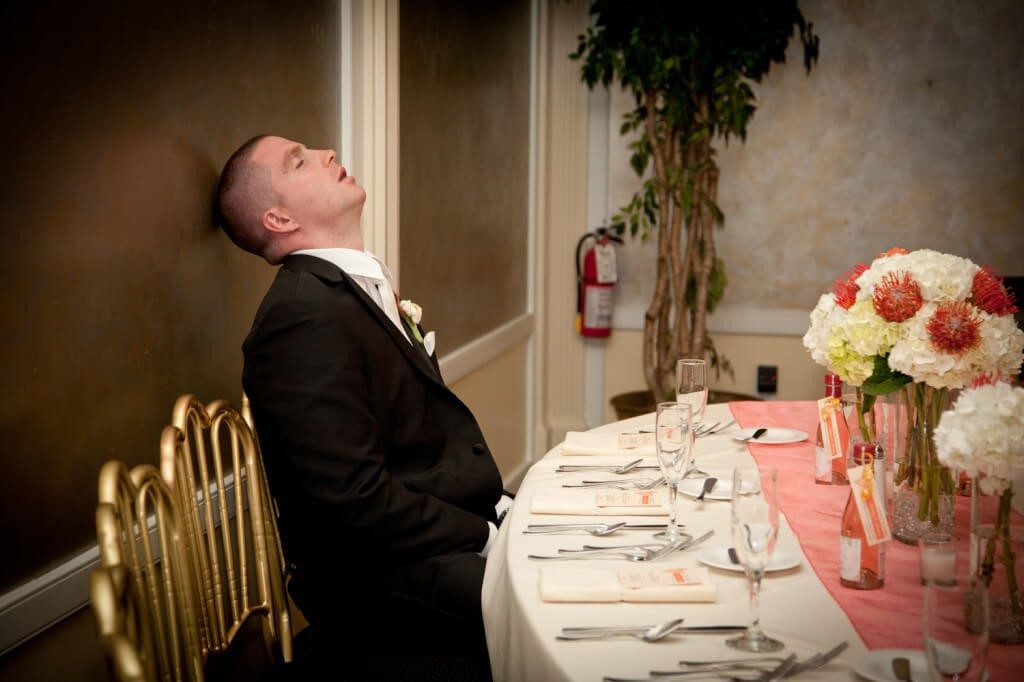 Be Realistic About DIY
When you surf the web it seems like there are so many DIYs that are simple and would make your wedding so magical. Don't jump in yet. Consider several DIYs that you can complete months in advance (calligraphy invites, unperishable décor). Eliminate anything that requires you to make it in the last month of your planning (and when you're particularly harried). That is not the time to add on stress or sleepless nights baking biscotti for welcome bags or making 100 calligraphy name cards. A sleep-deprived, worn out bridal party is not what you're aiming for on the day of your wedding.
Delegate And Share
In every great production, there are backstage workers and assistants. Find a friend who can listen when you get overwhelmed. Ask your mom or maid-of-honor to pick up your wedding dress if you're jammed. Appoint your brother to take care of wedding day emergencies. Your friends and family love you and want your day to be happy too! If you can't afford a full-time coordinator, hire a day-of coordinator to help take the stress off your family and provide advice and guidance throughout your wedding.  Let go of the notion that you have to do everything yourself to enjoy the planning. Share the joy (and the craziness). And most of all don't forget to give yourself and your future spouse a little time for R&R while the rest run a few wedding errands!
Did you enjoy these Wedding Tips and Advice?  Pass this information on to the next bridal couple you know and help make their life easier!